JBL introduces L75ms music system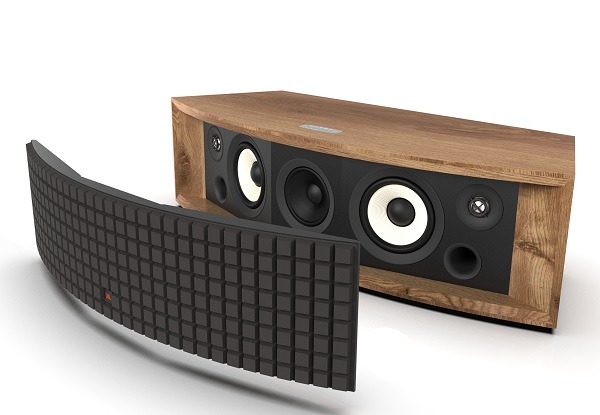 JBL has introduced its L75ms music system to cater to enthusiasts who seek an easier way to listening to music without sacrificing acoustic performance.
As a modern reimagining of the traditional hi-fi system, the L75ms finds its design inspiration from the JBL Classic Series with which it shares its walnut wood veneer cabinet finish and black Quadrex foam grille. Behind that retro appearance lies thoroughly modern acoustic technology, including high-res audio capability and a wealth of wired and wireless connectivity.
The integrated streaming engine provides both wired and wireless network audio capabilities via Ethernet, Google Chromecast built-in, Apple AirPlay 2, and Bluetooth audio. A 32-bit/192kHz high-resolution DAC ensures their favourite music comes across with the highest fidelity. In addition to premium wireless audio, the L75ms provides several connections for physical sources, including a 3.5mm analog input.
For vinyl lovers, there is a moving magnet (MM) phono stage for connecting a turntable, and there is an HDMI ARC input for great movie and gaming sound when connected to a television. For even more acoustic impact, there is a dedicated signal-sensing subwoofer output for connecting to an external powered subwoofer.
Behind the Quadrex foam grille and curved front-panel shape, the L75ms contains a pair of 1-inch titanium dome tweeters with waveguides, a pair of 5.25-inch white cone woofers with dual front-firing ports, and a 4-inch central midrange driver – all arranged on a multi-angled baffle that brings to mind the "built-in acoustics" curved shapes of famous heritage JBL models. Each of the five drivers has a dedicated channel of amplification and DSP tuning to deliver a remarkably wide soundstage across a large listening area.
System operation of the L75ms is via the aluminium control panel on the top of the walnut enclosure, the included wireless remote control, or wireless connectivity to a Google Chromecast, Apple AirPlay 2, or Bluetooth-enabled device.
Jim Garrett, Senior Director of Product Strategy and Planning for Harman's Luxury Audio business unit says: "The L75ms Music System will attract new customers who want incredible sound but without all the complexity and clutter of a component system."