Blonde Robot signs ANZ distribution deal with NETGEAR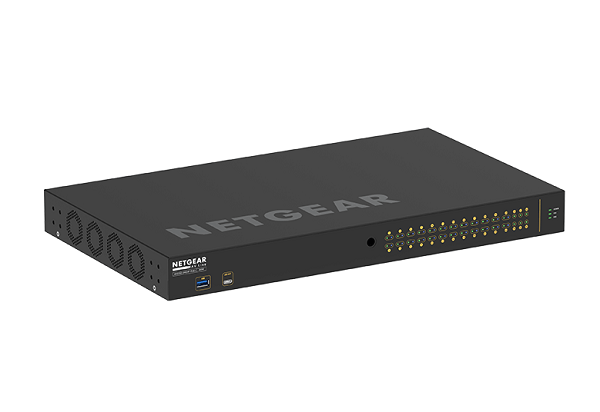 Blonde Robot has signed a new distribution agreement with NETGEAR.
The agreement, which covers Australia and New Zealand, focuses specifically on NETGEAR ProAV solutions engineered specifically for AV-over-IP with an unmatched ease of use, reliability, and cost savings that benefit all networked AV environments.
The stackable and modular ProAV line managed switches include the M4250 and M4300 designed with a broad range of sizes and capabilities and the ability to greatly simplify system architectures at a lower price point.
Blonde Robot chief executive Chris Horsley-Wyatt says: "NETGEAR is a premier brand with a long history of working with partners to empower them with the knowledge to create and sell solutions – not just products. Their community and support systems, coupled with their quality, reach, and value-based products and services are unmatched, and we are proud to become part of that community."
NETGEAR solutions also encompass audio-over-IP, which made the transition long before video. The company is recognised as a leader in networking technology and is renowned for out-of-the-box functionality that makes setting up easy.
NETGEAR ANZ territory manager Carla Thornton says: "Applications for using video over IP run the gamut from corporate infrastructure and higher education to digital signage and surveillance. Blonde Robot has solid experience in each of these markets along with the right level of expertise in using the IP network as the primary transmission method, so we see this as a seamless and positive partnership."