In a snap: an interview with Charlie Kindel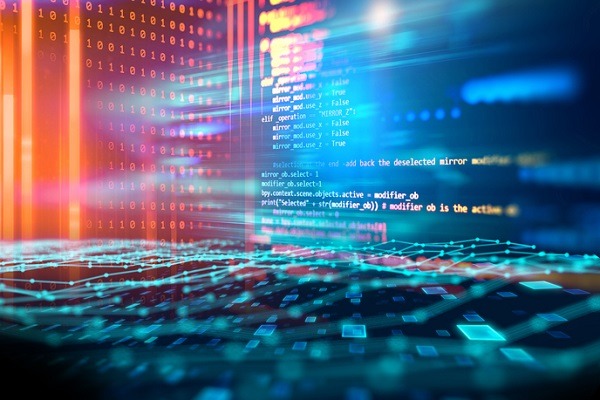 From Microsoft to Amazon and Control4, Charlie Kindel has long worked for influential companies in the systems integration space. Now at SnapAV, Charlie talks to Connected about the challenges facing integrators, the pressure that comes with being at the top of the filed and the role the SnapAV/Control4 merger will play in our market.
Connected: How did you get started in this industry?
Charlie Kindel: I started in the smart home space as a hobbyist in the mid-'90s while I was at Microsoft working on Windows.
While at Microsoft, I worked on a variety of projects that enhanced my passion for the smart home, including home networking in Windows, the Connected Home Business Unit (which didn't make it to market) and Windows Media Center.
In the early 2000s, I built a home in Seattle and worked with a CEDIA professional to design my own smart home experience. But because of my role at Microsoft, I insisted on doing all the programming and configuration myself.
I still live in the house, and for years I configured, managed and troubleshot the system by myself, which felt like a secondary full-time job. Later, as I worked on more DIY products, I saw how far short they fell of the completely integrated smart home experience other members of my family had. It became clear to me that the only way to get the full value of an outfitted smart home was through local professional help.
Connected: What lessons did you learn at Amazon that you've been able to apply to the home control sector?
CK: Key lessons I learned at Amazon were to take bold bets, think big about the opportunities, and start small and execute fast in order to grow. During my time there, I also learned what it meant to be obsessed with the customer, which is something we also take pride in at SnapAV and Control4.
In the home control space, we have two sets of customers, and we're focused on delivering a delightful experience whether they're designing systems or living with them.
Connected: What are the biggest challenges currently facing the sector? What needs to change?
CK: The biggest challenge in the smart home space is complexity for end users. Customers with DIY products learn quickly that it takes daily maintenance to get the benefits of the system. If their only smart home experience is challenging from the beginning, then we risk them turning away from it altogether.
If we don't streamline their experience, customers can quickly become afraid of the technology and the complexity that it brings to their home and day-to-day life.
The industry as a whole has to address this complexity, and the SnapAV and Control4 team are taking it on by investing in creating products that work simply. The smart home isn't that much different from plumbing; there is certainly some plumbing a savvy home owner could do but home owners know that a local professional has the knowledge and expertise to make sure it's all working as intended, and the same is happening in the smart home.
Our job at SnapAV is to lead the industry from struggling with technology to enjoying the benefits it can provide. We want to help families discover how partnering with a local professional can give them the smart home experience they deserve.
Connected: What does the merger of Control4 and SnapAV mean on a global level to the automation industry? What are the immediate changes that integrators will see?
CK: Traditionally, SnapAV hasn't serviced professionals outside of the United States, but now that we've joined forces, we can grow our commerce engine. Control4 has always been part of the global smart home industry and the regions we currently serve will see continued and increasing investment. Nothing changes for dealers today, but there's possibility for products from all of our brands to have expanded availability.
Connected: As the chief product and technology officer,what are your immediate goals? What are your longer term goals for the company and technology?
CK: My immediate goal as part of the SnapAV team is to continue executing the products that the team has in the pipeline. I'm leading the team in our customer obsession and I am focused on making sure that we're always removing barriers and introducing a new list of exciting products for our dealers and customers.
Beyond that, there's enormous opportunity in this space and I'm focused on equipping our team to think of the big opportunities long-term, and how we can boldly and audaciously transform the connected home space. We're looking at our products, software, programs and services to determine how to get there, and we're evaluating how to better enable professionals to connect with home owners to bring them the benefits of local professional installation.
Connected: Given the size and scope of the new SnapAV/Control4 company, it is now one of the most influential organisations in the market. How much pressure is there knowing you can/will dictate where the industry is headed? How do you ensure you live up to the expectations in the market?
CK: We believe it's our responsibility to help the professional smart home industry grow. We believe in the power of the local professional, and there are three platforms we believe need to be in place to help them thrive.
The first is the SnapAV business platform. We want to support small, medium and large companies around the world to serve their customers through the products we build and ship, the programs and policies we have in place, our local distribution and shipping services, robust ecommerce capabilities and more.
The second is our smart home platform, which includes the new Control4 Smart Home OS 3. It's the first true operating system for the home that we'll continue to innovate on to deliver more functionality for both SnapAV and third-party products. The third element is a monitoring and management platform, supporting local professionals with the technology needed to serve their customers more efficiently. We've invested in OvrC and BakPak and have a vision to bring them together as the best management solution to help dealers anticipate, detect and address problems without having to go to the customer's home.
Connected: SnapAV has quite a small presence in international markets like Australia, where Control4 is quite strong. How will SnapAV leverage this and how quickly?
CK: SnapAV doesn't talk about future plans, but we're invested in this industry on a large scale and we're eager to grow. Control4 has always had a strong presence in Australia and our support will continue.