IMAX Enhanced expands to new platforms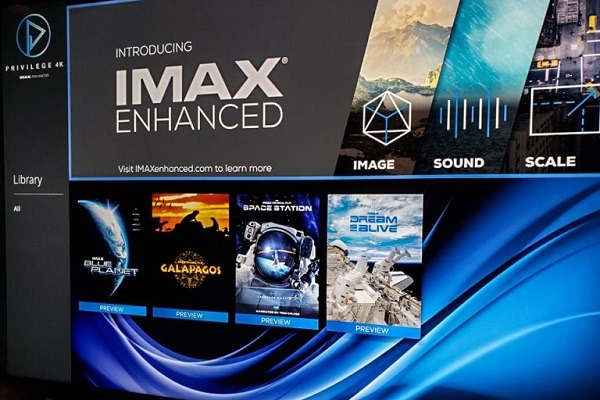 IMAX Corporation has announced an expansion of the IMAX Enhanced ecosystem which will span new streaming platforms, blockbuster movies, and device partners throughout the US, Europe and China.
IMAX Enhanced is an immersive home entertainment experience combining 4K HDR content with high-end consumer electronics.
The company recently announced: new streaming platforms to include FandangoNOW and Rakuten TV; new blockbuster movies including a first from Paramount Pictures, 'Bumblebee'; and new device partners including Anthem and StormAudio.
IMAX Enhanced global head Francisco Navarro-Sertich says that IMAX Enhanced continues to build on growing momentum with new companies joining the ecosystem.
"By bringing together two pioneering entertainment technology companies in IMAX and DTS, IMAX Enhanced is pushing boundaries and fundamentally changing what consumers expect and demand from home entertainment."
Xperi executive vice president and chief products and services officer Geir Skaaden says the IMAX Enhanced ecosystem continues to grow with high-calibre collaborations being added continuously.
"By delivering truly immersive content to premium devices, we expect the unique and compelling value proposition of IMAX Enhanced to drive further program acceleration and expansion into additional growth markets around the globe."