If you don't value your service, why should anyone else?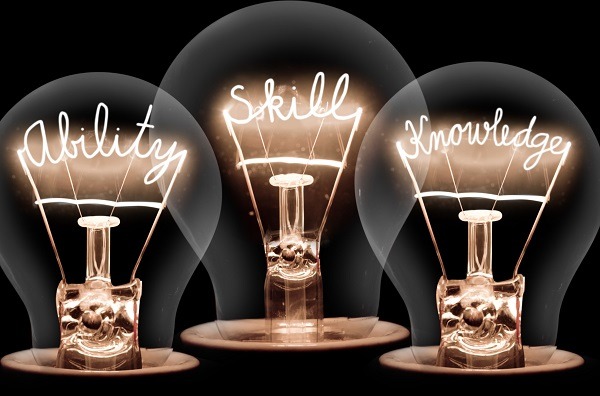 In a competitive market, having confidence in your own knowledge and skills can tip the balance. Pete Baker writes about hyping your ability, rather than cutting your prices.
My last post on LinkedIn had over 75,000 views – roughly 74,000 more than most other posts I have published. Clearly its message resonated well with a worldwide audience.
The post details a story of a ship with an engine that broke down. No one could repair it, so they hired a mechanical engineer to repair the engine. The engineer carefully inspected the engine and ultimately pulled out a hammer and knocked something gently. The engine came back to life again.
Seven days later, the engineer told the ship's owner the cost for him to repair the engine was $20,000. The owner was upset about the amount being charged to repair the engine, claiming "you did almost nothing", and asked for a detailed bill. The engineer said the answer is simple: tap with a hammer $2, experience to know where and how much to knock… $19,998.
The story is a great lesson in valuing your knowledge and experience. I have heard many variations over the years, especially surrounding a plumber and a leaky pipe. However, far too often in business we don't get this right. Either we don't charge anything for the service call, or it is far below the value that should be charged for the skills and experience that were involved to deliver the positive end results.
I have programmed thousands of home automation and control systems over the years. Due to my experience, I could program a system very efficiently. I have countless system files that could be used as a template to expedite the process. I often did not charge just for the time spent on the jobsite, but for the reasonable cost to deploy a system of that scope and complexity. The final result of each system deployed was exceptional, because I was skilled and experienced in this field of work, while also having ample time to complete the project within budget.
I believe there are a few keys to success in receiving the proper value for your experience:
Establish Credibility
As with the mechanical engineer, who was clearly an expert in his/her filed of work. I imagine the owner found the engineer based on recommendations or someone saying: "If you want your engine fixed, this is the person you need to call. There is no one better at fixing engines like yours".
How are you establishing your credibility during an initial meeting with a new prospective client? Are you also communicating this on your website, social media, company brochure, business cards, company vehicles?
Credibility sets the stage for the entire client engagement and the tone for the business cooperation. For example: if you promote that you or your company have ten, 20, 30 years of experience and are dedicated to 100% customer satisfaction "guaranteed", that has significant value compared to a competitor with five years of experience and no stated dedication to customer satisfaction.
We all make decisions about the person and company when we consider our buying decisions, consciously or subconsciously, as do your prospective clients. They especially want to understand if you know what you are doing and can complete the project to their satisfaction. It is wise to make this a key part of your sales process. The tagline for my previous integration company was "We make entertainment easy". It was on our website, brochure, company vehicles, and business cards.
Set the expectations properly, in the beginning
The mechanical engineer appears to have failed in this important step in the sales process. Had there been a conversation in the beginning to discuss the skills, experience and expected cost for the scope of work, they likely could have avoided some uncomfortable conversations at the end of the completed project.
I have told prospective customers in the past: "If you are just shopping for the cheapest company to complete this project for you, we may not be that company, but I personally guarantee that we will do an exceptional job for you and your family. I promise you will be delighted with the final results. We have the experience, knowledge and skills with our talented team to complete this project and exceed your expectations."
Don't be bashful!
Be proud and boast about your experience and the skilful workmanship delivered by your team. It is ok that you are not the cheapest option in town. In fact, you can be the most expensive option if you are effective in detailing the value delivered by your company. Some examples may be as follows: "We are licensed, bonded and insured, we have 20+ years of experience in this field of work, we have excellent craftsmen and women with an average of 10+ years of experience, we have CEDIA certified technicians, our clients love us – as you will see from the published testimonials on our website, we invest in training our technicians and their certification levels…"
Employing, training and retaining high level, skilled technicians is not cheap and should never be discounted. Be proud and boastful of the skills and experience offered by your talented team and charge accordingly for the exceptional results they deliver. Many of your competitors may be cheaper, but can they deliver the same level of skill and workmanship that you deliver? By showing examples of your completed projects, you can showcase the remarkable results you deliver.
When establishing your labour charges, be sure to do some research on standard labour rates in the industry and evaluate a proper fee schedule. I see many integrators who are charging far below the current, standard labour rates. Also, have you considered a service program as part of your business model and proposals? There are numerous ways to structure an effective and compelling service program for your customers, to add further value to your business and differentiate from your competition. I would be very happy to offer free advice to you, if you would like to explore adding this customer service component to your business.
I would love to hear from you. Please email me anytime at: [email protected]
ADVERTISEMENT

ADVERTISEMENT
ADVERTISEMENT

ADVERTISEMENT