HoverCam presents world's first fully integrated transparent writing glass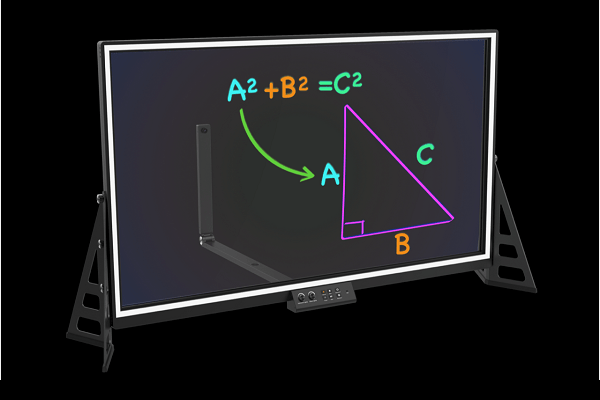 HoverCam has presented the eGlass at ISTE20 Live, the world's first fully integrated transparent writing glass for remote and hybrid learning with a built-in camera, adjustable in-glass and presenter lighting and software to present and record lessons.
Ideal for education settings, the HoverCam eGlass comes from a partnership between the company and Learning Glass.
HoverCam director of marketing Bayley Pierson says that with the pandemic forcing people to work and learn from home, the new product helps engage students while also teaching them.
"Sure, their webcam can provide the engagement while their presentation software provides the content, but one of these always takes the spotlight from the other, leaving students feeling disoriented and disconnected," he says.
"Those students can't focus on two places at once, and it's getting harder for instructors to make eye contact with them, which has been shown to improve learning outcomes.
"eGlass prioritises both the instructor-student connection and content, all on one screen. Instructors can gauge reactions and comprehension while also presenting the content clearly onscreen for everyone — both in-class and remote students — to see."
The eGlass leverages HoverCam's expertise in camera technology, ensuring what the instructor is writing is sent to the relevant people at the same time. As the user writes on the glass, eGlass automatically flips the writing for students to read, and the embedded LEDs intensify the pen ink with an eye-catching glow.
Available in 35" and 50" models, eGlass is easy to set up and use, as it plugs into a PC, Mac or Chromebook with a single USB cable.
It comes with the HoverCam Flex 11 camera software which also comes with Zoom integration, letting users schedule, launch or join Zoom calls directly from the eGlass. It's also compatible with other conferencing platforms like Microsoft Teams, Skype and Google Meet.
ADVERTISEMENT

ADVERTISEMENT
ADVERTISEMENT

ADVERTISEMENT