Holography: it's not what you think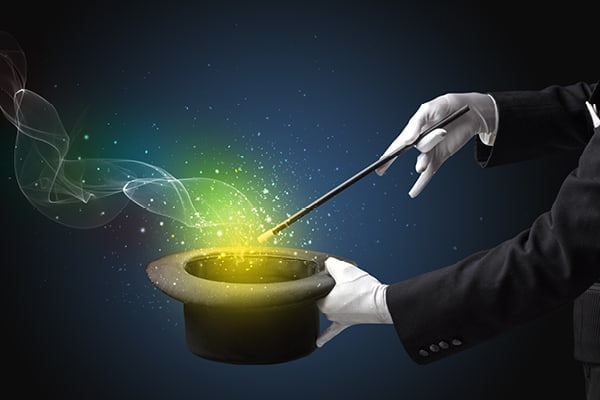 Is it real – or an illusion? Ian McMurray finds that holography isn't quite what he first thought.
Who can forget how the whole Star Wars franchise kicked off, with a holographic Princess Leia pleading: "Help me, Obi-Wan Kenobi – you're my only hope"? That was way back in 1977. Michael Jackson 'performed' at the 2014 Billboard Music Awards, despite having been dead for eight years, thanks to holography (his appearance, that is – not his death).  Five years previously, Tupac Shakur made an appearance at Coachella, 16 years after he died. Roy Orbison In Dreams: The Hologram UK Tour launched in the UK in April this year (so it seems it's not quite 'over' yet for the legendary singer-songwriter…).
As Musion, one of the foremost exponents of holographic technology, notes rather flippantly: "The end doesn't have to be the end; digital resurrection is just the beginning."
And, a little closer to home – in AV industry terms – do you remember telepresence? I do. There was a time when it was the great white hope of videoconferencing. Your CEO, who was actually holed up in New York, miraculously appeared on the stage in Sydney. And London. And Cape Town. Or at least, a holographic image of him did. So far as I can make out, corporate videoconferencing via telepresence is no longer a thing – it came and went. I may not have been paying attention, though.
Telepresence itself, however, is far from dead. When Adidas launched its £100 million sponsorship of the London Olympics, 'David Beckham' appeared – even though he was 5,000 miles away. Perhaps more impressive was the fact that prospective Indian prime minister Narendra Modi managed to speak 'personally' to 100 million voters at thousands of events over 45 days during his campaign in 2014. (He won, by the way.)
Not holography
Here's the thing, though. All of the above are widely described as being holography in action. Well, it seems, they're not. The large majority of today's so-called holography is still based on an illusion first created in 1862. Pepper's Ghost has been widely used in amusement parks, museums and the theatre ever since to create an illusion of something being there that, in reality, isn't.
Experts are quick to point out that Pepper's Ghost illusions are far from the same thing as holograms, noting that the two are easily and invariably confused. Holography is widely (mis)used as a name for any 3D representation of an object that isn't physically present. 'Real' holography, though, requires an image to be captured in a very specific way – and then that process is reversed to reconstruct and deliver the image. Technically, a hologram is a photographic recording of a light field which, crucially, contains information in three dimensions rather than the two that normal photography captures.
So what is it that we mistakenly call 'holography' that are perhaps more accurately called "illusions of holograms"? Where it leans on the Pepper's Ghost illusion is that it uses a transparent screen. Holographic projection film allows you to convert and transform standard glass or acrylic surfaces into holographic projection displays.   The moving image is delivered by projectors that are installed off-axis to prevent light from the lens being seen by the viewer.
Virtual artists
Take an opera performed a few years ago in Italy, which its creator envisioned as being performed by virtual artists. The hologram effect on stage was achieved by using a transparent screen foil from Musion, a reflecting surface and three Christie Roadster projectors. The foil was positioned at a 45° angle on the stage and the projectors and reflecting surface were opposite each other – one at the top and the other at the bottom of the screen. The image was projected directly onto the reflection screen and this appeared projected onto the Musion screen. The result was a trick of the eye that presented the images vertically (i.e. standing) and with virtual physicality, creating a 3D image that seemed to be moving in mid-air.
So: for this kind of so-called holography, you don't need a holographic projector. There are, however, such things which deliver a 3D image of a moving object.  Google 'holographic projector' and, yes, you'll find them. Hit eBay, and a holographic projector can be yours for a little north of AU$600, and it will deliver eye-catching holograms in, for instance, a retail environment – a training shoe revolving in mid-air, for example.
Another type of holographic set-up is the 3D presentation in a box.  They go for upwards of AU$1,000, and are widely used, it seems, in conjunction with the object being advertised – such that a window display of an 'anything-proof' Altec  Lansing system appears to have water cascading over it.
Getting interesting
As ever in the technology world, however, things are about to get interesting. Unsurprisingly, you can't touch or feel a hologram, making interaction with it very limited. Of course, that wasn't the case on the Star Trek holodeck – but then, Star Trek: The Next Generation was set in stardate 2364 (and beyond). Not many people know that.
But: Japanese researchers – who else? – from the University of Tsukuba have created a system of holograms that, given enough time (and yen, presumably) could enable us to recreate the holodeck. An object using their approach would sense where your hand is and bounce off it – and your hand would feel the object.
For now, that's a distinction between holography and virtual reality: in the latter, you can – at least to some extent – interact with a computer-generated world. The downside – for now, anyway – is that you'll need a fiendishly expensive headset to do it.
Given, though, that you have no wish to put on a Janis Joplin concert or run for prime minister – what are the real, practical applications of holography? Retail, as noted previously, is an obvious one. Product launches are another. Almost any kind of show is another.
But then, there's medicine, for example. Today's MRI and CT scanning systems, as sophisticated as they are, provide physicians with only 2D images – imperfect for the most accurate diagnosis. Holography can have a role to play there.
Never enough corpses
And: if you've ever been to medical school, you'll know that there are never enough cadavers to go round (that may not be true – I may have made it up). And, once you've dissected one, it's probably outlived its usefulness, so to speak. There is, however, a holographic system made by a company called Zebra Imaging: its ZScape allows students to walk around the entire body and shift through skin layers, muscles, the cardiovascular system and the skeleton.
(As an aside to the above: the British Museum in London features a hologram of the Lindow Man, a 2,300-year old mummy famously found in a bog, while the original is preserved in a special chamber. It's not only there for visitors to see, but also for researchers to examine.)
The same kind of approach could be taken to, for example, the design and debugging of a jet engine – viewable from all sides and in multiple levels of detail. Holography could also be used in the selling of real estate – or, at a more mundane level, in designing your new kitchen.
For us in the AV industry, holography – whether the real deal or what is widely known as holography – is certainly a technology to be followed. It's hard, however, to see how it will fit into the typical integrator's business. At the low end, holographic projectors have become a commodity product with very little opportunity to add value. At the high end, it's mostly the preserve of specialist companies like Musion – many of whose bigger projects are largely custom-built.
But: who knows what the future might hold? May The Force be with you.