Hisense launches five new TV models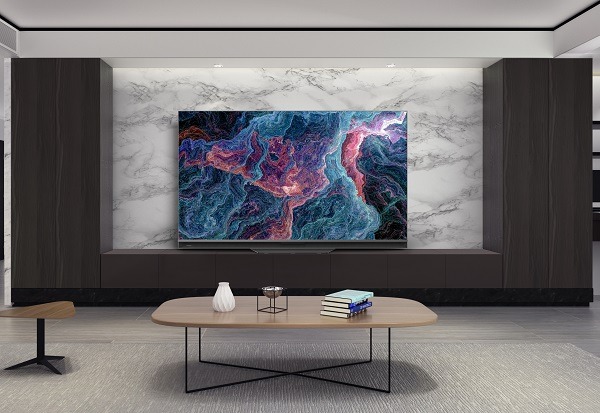 Hisense Australia has unveiled its 2021 television range, building on the successful introduction of its ULED 8K TV earlier this year.
The manufacturer is promising something for everyone from its UHD and ULED range, from its entry-level UHD A7G to the U90G ULED 8K Mini-LED.
Gaming-enthusiasts will level-up their playing experience and picture quality on the 2021 TV range, powered by leading technologies such as Dolby Vision Atmos, Dolby Vision HDR and Game Mode featuring Variable Refresh Rate and Auto Low Latency Mode introduced as standard on entry-level models.
The expanded 2021 range of Hisense UHD and ULED TVs combines leading technologies, Dolby Vision HDR and Dolby Atmos, which together ensure content is portrayed as accurately and true-to-life as possible. Quantum Dot Colour, Full Array Local Dimming Pro and Smooth Picture Rate continue to be key picture technologies Hisense is bringing to Australians this year.
Paired with a new low-reflection screen, designed to reduce distracting reflections from sunlight and other sources of glare, the screen absorbs 98.5% of incoming light, meaning 66.7% less glare than conventional TV screens. The range also boasts the introduction of its anti-glare screen, blocking 98.5% of glare and offering an unparalleled viewing experience.
The new-and-improved evolution of Hisense's proprietary VIDAA operating system, VIDAA U5, will provide an unprecedented Smart TV experience with 20% more processing performance compared to its previous generation and simplified interface and universal search functionality.
New to Hisense's TV range for 2021 is built-in Google Assistant functionality in addition to Amazon Alexa, allowing hands-free control of smart devices throughout the home and enabling search and even switch of various applications without a third-party device, plus a wider range of apps and streaming services.
Hisense Australia head of marketing Andre Iannuzzi says: "Too many TV brands talk about premium features shrouded in marketing jargon, but no one needs to 'hear colours' and 'taste sounds'. At Hisense, we're big on clarity, not confusion. This year let's get real, consumers just need a great TV at a great price with actual features they're looking for. A TV like our range of UHD and ULED TVs."