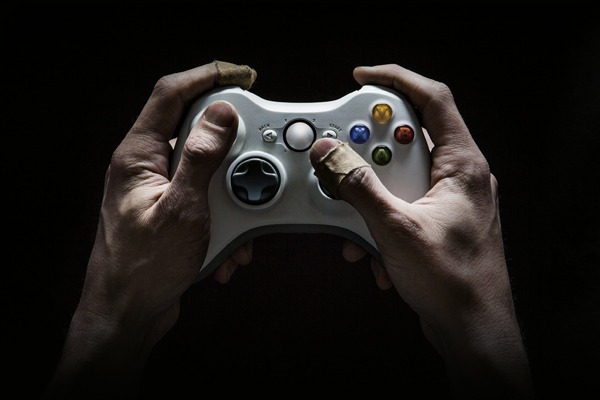 Gaming is far more pervasive than most people expect. Integrators, writes CEDIA director of technical research David Meyer, need to understand the market in order to give their clients the best user experience.
Gaming is a sector of our industry that continues to evolve at a rapid pace (like everything else!) and as I've written about before, I believe it warrants a lot of attention.
I've been monitoring some statistics about gaming usage and trends, some of which were shared at the CEDIA+Connected Conference on the Gold Coast in May, and frankly, they're not anything like I would have predicted. Ask the average non-gamer and they'll probably think that video games are the domain of kids and teenage boys (did somebody say Fortnite?). However, the games that people play and who's playing them may surprise you, and they're a hugely important consideration in AV system design. (Keep in mind that gaming can potentially be the single most HDMI bandwidth-heavy of all sources that technology integrators have to deal with, so it's best to be prepared.)
According to gaming and eSports analytics company Newzoo, the global video games market in 2018 totalled US$134.9b ($A193.4b), growing at more than 10% year-on-year. WePC has somewhat more conservative global figures, but they report that the gaming market in Australia was worth around $US1.242bn ($A1.77bn) in 2018.
It's big.
Breaking that down, a whopping 47% of the total is spent in mobile gaming and 25% in PC gaming. Both of these sectors don't really affect us directly in residential technology integration, other than of course the need to off er a decent, robust and secure network with wireless (for mobile) and wired (for PC) connectivity in clients' homes for online gaming, downloadable content (DLC) and updates, etc. However, the segment that is of most interest is in console gaming, as that connects to in-home displays over HDMI. Now that can provide some gotchas for integrators. I'll come back to this shortly, but first let's look at some trends to provide a backdrop.
The Entertainment Software Association (ESA), the organisation that hosts the annual Electronic Entertainment Expo (E3) in LA, reports that that average age of a gamer is 33 years old, 52% are college educated, that "adult women represent a greater portion of the video game-playing population (33%) than boys under 18 (17%)" and that video games provided better value than other media options.
When Nintendo released the Wii in 2006 it became a sensation. In all its standard definition, analogue connected glory with simple graphics, Wii was up against powerhouse rivals Sony PS3 (which launched two days after Wii) and Microsoft Xbox 360, both offering advanced graphics with high definition output via HDMI. It didn't matter. People want good old school fun and Wii was just that.
In fact, according to VGChartz.com, Wii Sports still sits as the number one biggest selling game of all time, at 82.87 million copies shipped. And looking through the top 20, Wii games occupy seven spots, whereas PS3 and Xbox 360 games account for just one spot each, and both outside the top 10.
Fast forward to 2019 and Nintendo Switch has overtaken PS4 and Xbox One console sales, according to VGChartz.com. It's taken a while, but I see history
repeating itself. The good news here for integrators is that Switch is a 1080p platform with no HDR, so output via HDMI is a relative breeze, requiring just 4.5Gbps or less.
At the other end of the scale, Microsoft's Xbox One X supports mind boggling gaming graphics up to 4K/60, and even 12-bit Dolby Vision. This pushes the boundaries with bandwidth, squeezing every last drop out of the 18Gbps of HDMI 2.0. This poses a greater challenge, especially for any HDMI extension technology such as HDBaseT or AV-over-IP. These require some form of image manipulation, which could compromise the gaming experience.
Now Sony is starting to leak details of its next generation PlayStation, which commentators are predictably calling PS5. Equipped with an 8-core AMD processor and custom GPU, it's apparently going to support up to 4K/120 gaming with HDR and ray tracing; realtime tracing paths of light. There's even talk of 8K. Either way, we're talking HDMI 2.1 with 48Gbps link. I've seen no mention of variable frame rate, but predict that as a no-brainer feature too.
Nvidia has given us a glimpse of what the future beyond that will look like. Its Titan V GPU is a beast. Remember when computer CPUs went dual core? Or maybe
you were one of those I was envious of that could boast having a quad core? And now the latest Intel i9 processors are 8-core. Yep, bragging rights for sure. But Nvidia's Titan V has 5,210 cores comprising 80 streaming multiprocessors with 21.1 trillion transistors, and a mind bending 652.8Gbps memory bandwidth.
Gulp. But why, you may ask? Think VR/AR.
Of course, the 'R' in VR stands for reality, but anyone who's tried it will attest that, though fun, it's hardly reality. '360° interactive' would be a more apt description. However, the extra processing grunt of the new flagship processors will provide the horsepower needed for synthetic realism, of course once the headset hardware and content catches up.
So, what does this all mean for the integrator? Well there are three things I recommend: if you're not already, optimise delivery, optimise the display performance and manage the space for the gamer's enjoyment.
Optimise delivery
Gaming consoles generate pixels in native RGB colour space, which unlike pretty much all other media sources which are 4:2:0, means full bandwidth video. But as a result, it also means maximum quality. Also, any latency — or lag — can mean virtual life or death for a gamer. For connecting a Nintendo Switch, HDMI or regular HDBaseT is fine.
Because PS4/Pro and Xbox One S/X support higher resolutions, HDR and deep colour, stick with known 18Gbps HDMI connectivity solutions, preferably ones that don't manipulate the signal. Examples include native HDMI, active HDMI or active optical cable (AOC). For any solutions that do manipulate the signal, such as compressing or converting the colour space, they could prove fine as long as they don't introduce any noticeable degradation to the image, but most importantly, that they don't introduce any latency at all. I mean zero. Not one frame. Not 25ms. Zero. Your phone might ring next year when an early adopter client buys a PS5 upon launch, only to find that it doesn't work at 4K/120 with HDR on their current setup. Of course they ask you why. Some more tech-savvy people won't of course, but some will.
That's an opportunity for you to upgrade some other kit and cables to HDMI 2.1 compatible, which should really pick up steam in 2020.
Optimise display
Similar to delivery, optimising the display and settings is fundamental to successful gaming. If you're not already, get familiar with the menu options and settings in all of the console types, and set according to the system's maximum capabilities. For example, an Xbox One X can support 4K gaming, with options including 60fps, RGB colour and up to 12-bit HDR. But not all at the same time, as that requires more than HDMI 2.0 can handle. So, until Xbox gets an HDMI 2.1 hardware upgrade, one of the options should be stepped down to optimise the combination. The one I recommend adjusting is to change RGB colour to
YCbCr 4:2:2 output, as this then enables 4K/60 with 10- or 12-bit HDR, and you'll never see the difference.
Further to what I mentioned about latency, it's good to check the display settings in the TV too. In the past some TV manufacturers have come under fire from the gaming community for noticeable input lag on displays, caused by the video processor. In response, manufacturers started including a 'Game' video mode option,
which reduces a lot of the processing, and therefore latency. In fact, HDMI 2.1 has even introduced 'Auto Low Latency Mode' (ALLM) as a feature to automate
selecting this mode when switching to a supporting gaming console. For displays that remember discrete settings per AV input this may instead be a one-time set
and forget.
Help your client to optimise their experience
Gaming systems are often DIY, but if as an integrator you're savvy with gaming then it's good for business to offer advice and tips to help them to optimise their
experience. Much of this comes down to optimising delivery and display, as already covered, but it goes beyond that. Make sure they're not missing out on the best resolution, colour or enhancements like HDR, even if it's a secondary room which was not part of your initial work scope. Make sure the console is connected with wired internet, and explain why it's so much better than WiFi. Remember the CEDIA rule — if it doesn't move, plug it in! Lastly, where appropriate help them to optimise the space, especially if they're interested in VR or other interactive elements (remember Wii adding the wrist strap to avoid damage from flying
controllers?!). Anything you can do to be helpful and improve the experience is good for your rapport, reputation and business.
Gaming, like any AV source in the home, is in a perpetual state of evolution, and with that comes technical challenges, but also great user experiences and opportunities. And that's good for business. Game on.