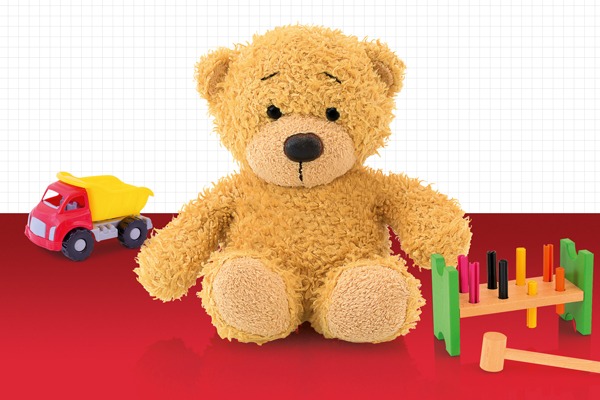 As the goalposts for education continue to change, a new conference at Integrate explores the rise of technology in K-12 and TAFE environments. Anna Hayes reports.
In what has been a relatively short space of time, technology has become a huge part of university education, with the old method of 'stand-and-teach' being swapped for newer, more interactive and collaborative ways of learning.
Universities are to the forefront of this idea but now, the K-12 and TAFE markets are starting to raise their hands for recognition.
With the Australian Curriculum, Assessment and Reporting Authority (ACARA) making it compulsory for teachers to use digital technologies across every subject area, K-12, in particular, is at the beginning of a journey – one where there is considerable potential for growth.
This year, for the first time, the Audiovisual & Education Technology Management (AETM) will host a mini conference solely directed at the K-12 market as a way of informing current members, attracting new ones and getting an overall picture of what the future holds for K-12.
Opening the doors
Scott Doyle is the president of the AETM, and AV manager at Swinburne University of Technology. He says that the upcoming conference will give a much clearer picture on how the K-12 market is shaping up.
Founded by Victoria-based university AV managers in 2001, the AETM was designed to provide a forum for them to talk and share ideas. It gestated almost immediately into a conference and ran like that for more than 10 years. It subsequently introduced an exhibition strand to the event.
In 2007, when Scott first got involved with the organisation, the conference had about 35 delegates attending. Now, it attracts double that number and boasts a trade show of almost 30 exhibitors.
Since then, the AETM has grown, offering education programs at Integrate, providing discounted AVIXA membership and scholarship programs, as well as having a very active online forum to keep the conversation going outside of the main events of the year.
In 2015, the AETM expanded its focus to include different areas that provide education and training facilities such as K-12, TAFE, galleries, museums, hospitals, government training facilities, etc.
"Universities aren't the only people to build non-commercial based training facilities so we opened up the doors. Naturally, K-12 and TAFE are the ones who gravitated quickly towards the AETM because, really, we're all very similar education facilities. It took a while but we now have 15 K-12 schools as members."
One thing that hasn't been done until now, Scott says, is to provide a forum for K-12 members. "The university conference is held annually, at universities, and it's very much focused on that area. We've had some K-12 schools come along and take some benefi t from it but we need to provide them with an educational offering as well."
Enter Integrate.
The inaugural AETM/Integrate – K-12 and TAFE AV Management Conference has been two years in the making but Scott says that teaming up with Integrate, which takes place at the Melbourne Convention and Exhibition Centre from 27 to 29 August, was a good move as it presented value for those delegates who might attend.
"It's harder for the K-12 members to attend Integrate as well as the conference. Budgets are tight in schools; directors don't like people being out of the office, so we said that instead of creating a whole new conference, why don't we tie in with something?"
The AETM has an existing partnership with Integrate, which agreed to facilitate the conference. For Integrate, it means appealing to a different demographic, and for Scott, it is an extra reason for people to attend.
"I think people will look at it and say that there are two reasons for them to go to Integrate; they can go see the products at the trade show and they have a specialised seminar or conference directed at them. And that might be enough to get permission back at the school as there's added value in going."
Running on the morning of the first day of Integrate, the conference will focus on technology previews, case studies from peer members, and plenty of opportunities to network. One of the key aims of the event is to start providing the forum for communication between K-12 schools and grow that membership.
Two of the AETM's K-12 members will give presentations, something Scott hopes will drive discussion and conversation
between schools as IT and AV managers see what other, similar institutions are doing.
Across the education sector as a whole there is a push towards more peer-based learning or the 'flipped classroom' as it is called: instances where the theory of a topic is explored before the class and put into practice in interactive ways during it.
Gone are the days of a teacher standing at the top of the room and speaking about content on a board or a projector screen. The challenge for AV managers is to find the technology to fit each school's pedagogy.
Scott cites the $100m Learning and Teaching Building (LTB) at Monash University as an example of the work and research going in to developing new ways of teaching. The building offers more than 60 innovative formal and informal learning and teaching spaces.
One of the most popular pieces of kit in schools is the smart board, used mainly as a tool to get kids out of their chair, collaborating and learning through interaction. By contrast, these boards are not used as widely in universities except as display units where they are used by lecturers but not students.
Scott points out that while there is much synergy, there are also a lot of differences in the two sectors, with the same technology used in very different ways in each.
Of course, where the biggest difference lies between the K-12 market and the university sector in which Scott is operating, is in the area of funding and resources.
"Universities are much larger so we can buy more stuff . K-12 has to make do and they don't necessarily have a designated AV resource."
While researching in advance of the upcoming conference, Scott visited as many schools as he could to see what they were doing in this area. He found that most of the schools had very similar technology, mostly government funded, but he felt that it was not something that school managers really budgeted for.
In one school he visited, the frequently-used assembly hall was kitted out with a projector.
"It was at least eight or nine years old, and they used it quite a lot, but that's at end-of-life stage. It wasn't widescreen, it was still 4:3 and only had a VGA input."
Replacing it, he said, would be a reactionary step as opposed to the proactive step which would have been to recognise that the equipment was about three years overdue for replacement. This is a problem in government schools rather than private schools where the amount and specification of equipment is much higher.
"Some of the private schools are getting bigger and bigger; there is one in particular that has multiple campuses and, eventually, they're not going to have an IT person on each campus, they'll want to start remote management."
Again, this is an area where the two strands differ. In universities, time is of the essence. Lecturers have students for one hour and need the technology to work, whereas in schools the teacher has the leeway to focus on a different topic until a piece of equipment is fixed.
While universities have a team of technical support members and, generally, a remote management system, this is not something that most schools have to worry about – at least not yet.
"But we're trying to impart our knowledge from the university to say that as a school grows, and you go from having an auditorium with a projector in it to putting a projector in every classroom, how are you going to manage that? How are you going to support that? How are you going to budget life cycle for those things? At the moment, schools are starting to install items but they don't actually have any support staff ."
Scott sees that K-12 market as being at the start of a journey, much like the universities were 20 years ago.
"It's only 22 years ago that Monash University started rolling out projectors, control systems, management, etc. The K-12 market has started to look at it, and it's started in the high-end schools. The discrepancy between private and public schools will see the government boosting up funding to public schools."
From an integrator's point of view, it presents opportunities if the plan and price is right.
"A lot of integrators are trying to specialise in the market by selling room kits, and trying to supply a support plan with it."
For Scott, all eyes (and ears) will be on the conference on day one of Integrate where, he says, the post presentation discussions will be telling.
"I'm interested to sit back and listen to the conversations that are had at recess. Are attendees talking about product, or plans and processes? If it's the latter, it suggests a lot of growth. If they sit and talk about products then I don't think there's going to be a lot of money spent in management of AV. But if they do talk non-product that means they're being pushed to drive the dollar further and provide better support."
The department approach
The path to cementing digital technology into the Australian education curriculum has been 10 years in the making.
In 2008, the Melbourne Declaration of Educational Goals for Young Australians was published. Seen as a blueprint for the future of education, it outlined various directions and aspirations for the school system, agreed by all Australian Education Ministers at the time. It emphasised two overarching goals – the promotion of equity and excellence, and that all young Australians would become successful learners, confident and creative individuals, and active and informed citizens. Technology was a major consideration in the document.
The Australian Curriculum: Digital Technologies document was published in 2015. It directed that students, from foundation level up, benefit from learning  bout and working with traditional, contemporary and emerging technologies that shape the world we live in.
It is a compulsory subject for students in foundation to year eight, and an elective for those in years nine and 10.
ACARA believes that knowledge and understanding of information systems enables students to be creative and discerning decision makers when they select, use and manage data, information, processes and digital systems to meet needs and shape preferred futures.
It says: "The subject helps students to become innovative creators of digital solutions, effective users of digital systems and critical consumers of information conveyed by digital systems. Digital technologies provide students with authentic learning challenges that foster curiosity, confidence, persistence, innovation, creativity, respect and cooperation."
In terms of younger students, those in the foundation to year two bracket, emphasis is placed on children using technology to access information, investigate ideas and represent their thinking. As expected, the incorporation of technology into play is a factor, as the use of it when it comes to designing, drawing, editing, reflecting and composing, or engaging with technology for fun and to make meaning.
In relation to funding and support, schools have had and continue to have access to numerous grants to support the development of the digital technologies subject in their school, some of which are available through industry and business corporations.
For disadvantaged schools, ACARA has been funded under the government's National Innovation and Science Agenda to support the roll-out of digital technologies in these schools. So far, 160 schools with a low index of community socio-educational advantage rating have been invited to participate. From July 2017, leaders and teachers from these schools took part in training workshops to prepare for implementation of the subjects in their schools.
In addition, nine digital technologies specialists or curriculum officers also support clusters of schools, providing assistance to primary and secondary teachers. In 2018, these specialists conducted regional professional learning workshops, customised to the specific needs of participating schools. These face-to-face events were complemented with webinars and regular newsletter updates.
The Digital Technologies Hub, developed in 2016, supports teachers and schools by providing lesson planning support professional development opportunities through webinars and news updates.
The University of Adelaide provides the CSER MOOCs lending library and professional learning opportunities. They also have a number of curriculum officers around the country to support the implementation of the program. Finally, the Australian Computing Academy provides both face to face workshop opportunities and online resources for teachers all over the country.
'Sounding' out the market
TeachLogic is a US company that has, since 1994, focused on developing its Sound Field audio systems for educational environments. While TeachLogic products have been installed in some tertiary institutions, the majority of their clients come from the K-12 sector where the split is approximately 50-50 between K-5 and 6-12.
Director of marketing Ron Canfield says that the biggest change he has seen in the past 25 years is how the market has matured from being a place where Sound
Field was considered a standalone system, to one where it is now a truly integrated solution.
"Today, what we produce is a self-sufficient audio system, but that is now considered a foundational part of a classroom-wide AV environment where all audio devices are connected to the TeachLogic amplifier/receiver."
TeachLogic's main market is in the US where the demand for products is often dependent on government funding. Demand has also grown for integrations such as fire alarm, intercom and security alert functions that mute the audio system when engaged.
A Sound Field system consists of three parts: an amplifier/ receiver, a wireless microphone for the teacher and overhead or wall-mounted speakers. The system lifts the audio volume and distributes it evenly throughout the classroom so that every student clearly hears the audio regardless of where they're sitting. Speakers, positioned throughout the room, receive signals from the amplifier and subsequently create a sound field player. The teacher uses a wireless pendant microphone while a handheld microphone is suitable for student participation.
With a lifespan of approximately 10 years, the only expected maintenance during that time is the replacing of batteries in the microphones.
Ron adds that the installation process is largely uncomplicated which makes it an attractive product for integrators.
"It can be installed by almost anyone as there's no complex wiring or professional electrical work. However, it's best to have a savvy low-voltage professional installer,so it fits in nicely being sold by the same integrators who sell AV products to a school."
Ron adds that an effective audio system in school classrooms is crucial, pointing out that over time teachers see the difference in student behaviour and also in their own voice health.
"At a macro level, higher level school administrators get it because there's little to no correlation between improved test scores and visual aids like TVs and touch boards. If the teacher isn't heard clearly, then the student suffers regardless of what shows up on a screen."
TeachLogic has also incorporated a new feature into its IRT-60 Sapphire pendant microphone, a security button that, when pushed, sends a signal to the school's security alert system. From there, a school administrator can identify the room number on a computer screen or phone and act accordingly.
Ron says that while the feature was designed with security implications in mind, it has also been seen as a simple to ring through to administrative offices, or to notify them of a need for assistance in much the same was as a hospital bed or airline seat has a page function.
While TeachLogic's market is largely in the US, Ron says that, like Australia, technology adoption at an earlier school age, is also happening in the States.
"As innovation in the second or third generation happens, this tends to lower the cost for K-12 who then begin to adopt the technology. It's easier for classrooms to get Sound Field now, just like it's easier to get computers in every classroom."
The online approach to anti-bullying
On a slightly more holistic note, the youth-driven anti-bullying initiative Project Rockit uses technology to counter one of the big problems in schools today.
Since being awarded funding from the Telstra Foundation in 2014, Project Rockit has been delivering face-to-face and online workshops in schools all across the country. Focusing on the issues of hate, prejudice and bullying, the initiative comprises of three 20-minute online workshops. These include stories and vignettes of bullying, told through audio, video and graphics, with certain elements of interactivity throughout.
An external evaluation with Western Sydney University found that prior to completing the program, only 49% of young people felt confident enough to challenge bullying, compared to 96% after completing Project Rockit Online.
Project Rockit co-founder and co-chief executive Rosie Thomas, digital support officer Tim Devlin and head of eLearning and digital Chloe Eckert explain that the online program can be delivered anywhere with an internet connection and thousands of students are engaging with it across the country.
"We custom built a platform that is accessible on iPad or desktop and houses three online workshops for students and a suite of real-time reporting tools – we
capture insightful data from students – and lesson plans for teachers."
The group first ventured into the world of digital education with 'P-Rock Online' in 2012 and, from that, learned about the main challenge in providing such
solutions to schools.
"We learned how unpredictable and unstable connectivity is in the school environment. This meant that in order to create a tech product that could be rolled out into communities all over Australia, interactivity would be limited."
Because of the nature of the subject, interactivity is important and the team at Project Rockit had to work hard to find other ways of engaging students, including lots of immersive fl ow and movement, rich soundscapes, gifs, use of parallax, drag-and-drop and others.
"Project Rockit has been built on a scalable, cloud computing platform so is designed to handle large numbers of concurrent users. The program has been designed to be plug-and-play and not require any special technology."
It can be accessed from Google Chrome and doesn't require any installation work or set-up.
"However, we will always recommend that educators speak with their IT team given the varying capacity of school networks."
Pressing the right button on student wellbeing
The issues of childhood obesity and childhood depression have become global problems in recent times and one new product, which is currently in beta testing, has been designed to both encourage movement among school children, and give them an outlet to tell their story.
HiJo chief executive Paul Salmon says that he and his wife Jo, who is the co-director of the Institute for Physical Activity and Nutrition at Deakin University, recognised the impact that these issues were having on school kids. Their first product was a height-adjustable desk which became the start of a roadmap around mental health.
The result is HiJo, a product that Paul hopes to launch to the US and Australian markets early next year.
The premise is simple: each desk is equipped with a device in which students can input their feelings or moods, while it also tracks other environmental elements such as light, socialisation and movement. Using artificial intelligence, the platform then analyses the data, identifies patterns and makes it available to the teacher and parents.
Paul says that HiJo is designed to be a teacher's tool: "But it goes beyond that standard A-B-C academic analysis and looks at the emotional experience the child has. Often we hear parents say they wish they had known about a child's difficulty. HiJo gives the opportunity for intervention before something becomes a problem. It gives the child a chance to tell their story discreetly."
While Paul sees great potential for HiJo in the K-12 and in broader markets, the main focus at the moment is to tackle the worrying numbers of child mental health issues.
"Our main focus is to address the scarily high rate of mental health issues among children, and try to help those who have a hard time getting through school."