Free Dooya connector bridge driver for RTI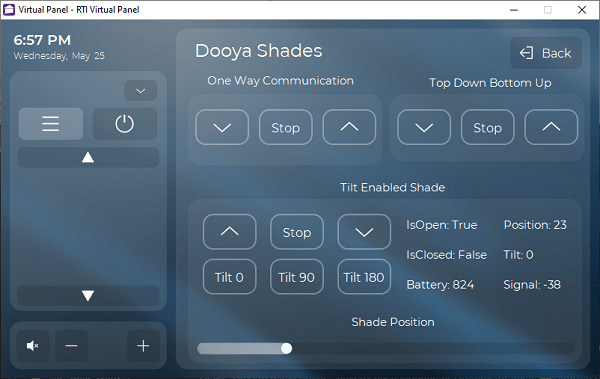 Chowmain Software has released a free, manufacturer-sponsored Dooya Connector Bridge IP controlled driver for RTI. This driver provides integration of Dooya's RF uni-directional shades, bi-directional shades, curtains and other motors including tilt + top down / bottom up (TDBU) shades.
Dooya specialszes in the design of control systems for rolling shutters, rolling doors, curtains and interior blinds.
Dooya is part of the Somfy Group's portfolio of complimentary brands. Together, they cover most automation needs for openings and closures of homes and buildings around the world. They also allow the Group to service its distribution channels – manufacturers, installers, DIY superstores, e-commerce, architects – with suitable solutions.
This driver also supports manufacturers who have rebranded Dooya motors as their own product.
This driver supports the integration of multiple bridges in a single home up to the maximum amount of shades per bridge.
ADVERTISEMENT

ADVERTISEMENT
ADVERTISEMENT

ADVERTISEMENT