Focus on digital signage at InfoComm 2019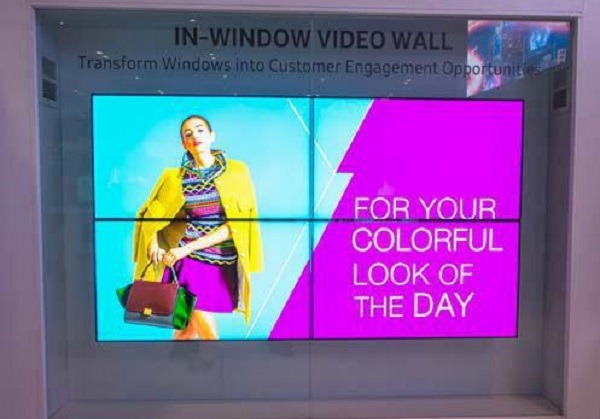 A number of education sessions at InfoComm 2019 next week will focus on digital signage.
AVIXA and Invidis Consulting will present five sessions exploring entry to new markets with digital signage, looking particularly at transportation and smart cities, as well as content strategies and the best approach to analytics.
Invidis focuses on consulting, research, events and communications for digital signage and retail technology, and is the founder and co-owner of the Digital Signage Summit.
The InfoComm program will be presented by Invidis managing director Florian Rotberg.
The five sessions will present an all-encompassing picture of the industry and where digital signage can fit into it.
'Entering New Markets with Digital Signage' will present successful approaches to bringing digital signage to industries such as fashion, automotive dealerships, quick-service restaurants, and others. It will also reveal dominant trends and business drivers in different markets.
The next session 'Digital Signage in Transportation and Wayfinding' will present pro-AV case studies in transportation; explain the benefits of digital signage in this area; and focus on finding solutions for back-end systems. It will also explore options for multi-language content and the challenges with mixing flight information displays and advertising.
Best practices for smart-city applications will be the topic of 'The Role of Digital Signage in Smart Cities' session which will cover the importance of such signage, the role of sensors, data and data visualisation, the business function of DooH and advertising, and getting a smart-city project off the ground.
The penultimate session 'Digital Signage Content Concepts and Strategies' will focus on creating the most effective platform-agnostic, dynamic data-driven content. Examples of best practices from corporate, DooH, retail and transportation will be shared.
Finally, 'Making Sense of Digital Signage: The Best Approach to Analytics' will discuss how to measure the effects and ROI of digital signage. It will explore how to design, collect, and evaluate successful analytics and why data points are just the beginning.
AVIXA senior director of market intelligence Sean Wargo says digital signage is a very healthy market for AV firms to put energy behind.
"The solution segment is forecast to reach $34 billion in revenue for 2019 and grow to $45 billion by 2024 globally. Digital signage's ability to disseminate timely and accurate information to enhance the customer experience is gaining traction in high-growth markets such as restaurants, banking, retail, healthcare, and hospitality facilities."
Florian adds: "Digital signage is much more than technology – it's the orchestration of concepts, content and contest. The sessions will enable AV integrators to improve their skills to analyse customer needs and pain points within different markets to provide valuable solutions."
InfoComm 2019 takes place at the Orange County Convention Centre in Orlando next week.