Fermax Meet Doorstations now Control4 compatible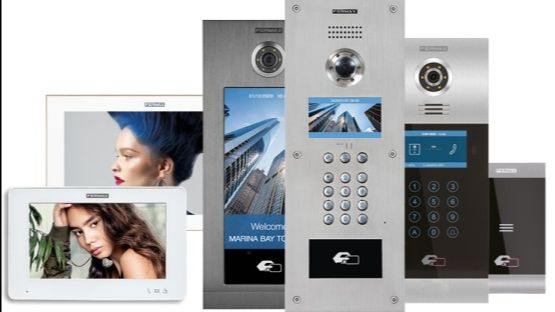 FERMAX's MEET IP range of video intercoms is an IP intercom system developed by FERMAX in Spain.
It is a highly efficient, flexible and powerful system without the need for any central units or servers, offering HD video quality and digital audio which ensure high quality communication.
The system is made up of both apartment and residential intercom panels, touch screen door stations and 7″ and 10″ touch screen monitors plus various accessories.
Through the driver, which comes complimentary with the purchase of the FERMAX MEET IP Control4 intercom door station, customers are able to answer and release the lock on your Control4 touch screen.
The new driver features: Control4 OS 3.0 support, door station configuration without needing to access its web user interface, audio and video intercom, door operation from the Control4 interface, and call group selection.