Chowmain: Zappiti Media Players can now be controlled in ELAN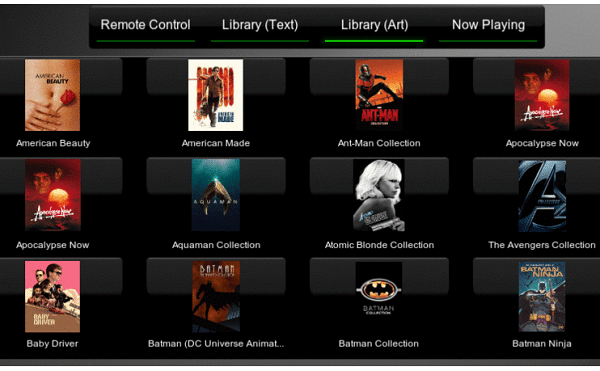 Chowmain Software and Apps has released a Zappiti driver for ELAN which gives users bi-driectional IP control and feedback over the Zappiti line of media players. Alongside this, it gives users library integration with cover art, now playing information and more.
The Zappiti team passed on Chowmain its own API key and access to its Library API in order to create an in-depth integration.
It supports almost all video and audio formats, codecs and file containers, including all modern video standards such as HDMI 2.0, Ultra HD 4K, HDR, 3D subtitles and HEVC video codec with one billion colours (10-Bit colour encoding), the Zappiti 4K HDR media player range sets an entirely new standard.
The top class Zappiti Duo 4K HDR is equipped with an internal 3.5" SATA HDD Bay with hot swap function for huge total capacity (up to 32TB) and offers powerful Wi-Fi 5G and Ethernet gigabit network capability.
The Zappiti 4K HDR media players are compatible with most audio and video formats such as UHD ISO, BD ISO, M2TS, MKV 4K, MVC 3D with 3D subtitles, BD and UHD menus support, home theatre audio (including Dolby Atmos and DTS:X) and high-resolution lossless audio files.
It features transports controls, information on currently playing media and library integration including the ability to browse movies, TV shows and more on the viewer as well as a grid and list viewer.