Extron releases new touch panel technology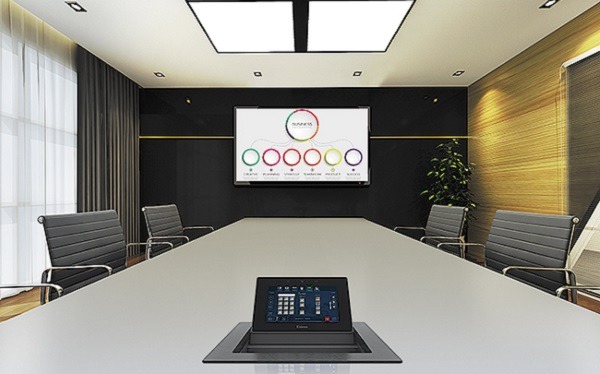 A new touch panel and metal cable access enclosure is available from Extron Electronics.
The TLP Pro 525C features a 5" Cable Cubby Series/2 TouchLink Pro flip-up touch panel. It includes as quad-core processor, high resolution, 800×480 capacitive touch screen built with scratch and smudge-resistant Corning Gorilla Glass.
It offers convenient access to AC or USB power, data and AV connections. Fast installation is enabled by a simple clamp system that secures to a furniture surface without the need for additional parts or tools.
Extron president of worldwide sales and marketing Casey Hall says: "The TLP Pro 525C has all the powerful control features of our other Pro Series touch panels in addition to integrated cable and power access with flexibility for any AV, data, and power needs."
All TouchLink Pro touch panels can be customised using Extron GUI Designer software.