Extron Now delivers NBP VC1 D and NBP VC2 D Network Button Panels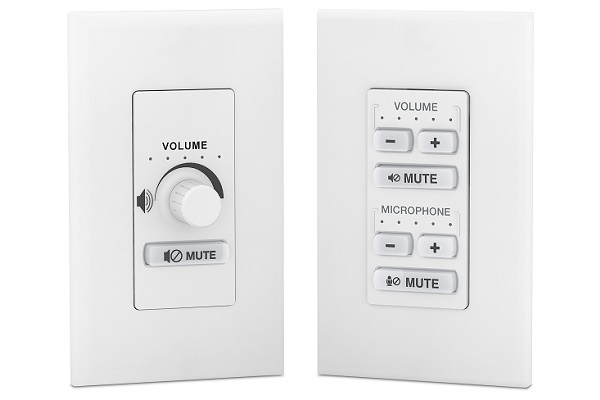 Extron Now has delivered its NBP VC1 D and NBP VC2 D Network Button Panels with fully customisable AV system control interfaces for Extron control systems and HC 400 Series products.
Customisable and easy to use, the button panels connect to your control processors via standard ethernet and provide convenient volume control within a room.
"Our Network Button Panels have become very popular over the past few years and now we are expanding the line. These new panels, like all our Network Button Panels, allow you to easily extend control over your network, basically eliminating distance limitations between the panels and the processor," Extron Chief marketing officer Casey Hall says.
The NBP VC1 D features a rotary volume control knob that provides smooth, precise volume levels and a dual-colour, illuminated soft touch button for muting. The NBP VC2 D provides volume and microphone level controls with six customisable, soft-touch buttons that are backlit for easy operation in low-light environments.
Both models offer LEDs that provide an at-a-glance level indication of volume levels. The PoE-powered NBP VC1 D and NBP VC2 D mount in single gang junction boxes and include black and white decorator-style wallplates and mud rings.
TouchLink Pro touchpanels and HC 400 Series products share the same IP Link Pro control processor, making it especially convenient for applications that require simple pushbutton AV control in some locations and sophisticated interactive control in others.
ADVERTISEMENT

ADVERTISEMENT
ADVERTISEMENT

ADVERTISEMENT