Extron collaborates with HP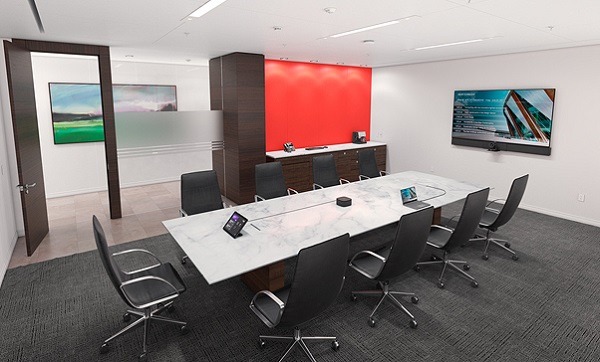 Extron has announced a working partnership with HP to create scalable meeting solutions for modern workspaces.
As part of the solutions, Extron is integrating room automation, audio, and signal extension capabilities with the HP Elite Slice G2, Microsoft Teams Rooms, and Zoom Rooms solutions. The collaboration with HP brings Extron audiovisual control capabilities to the HP Elite Slice G2 providing complete AV and conferencing control across the enterprise.
With this new solution, a simple tap on the HP Center of Room Control screen can control call volume for the room as well as send commands that trigger automation events for display control, shades, lighting, and more.
Occupancy sensors can also be added to automate system power to turn on displays when participants enter a room and switch off when the room is empty.
Extron vice president of worldwide sales and marketing Casey Hall says the partnership will enable Extron to integrate extensive control and room automation into the HP Elite Slice G2.
"Using the HP Center of Room Control screen, users will be able to control conferencing, room AV, shades, lighting, and more."
HP head of future of work and collaboration business Loretta Li-Sevilla says: "Many companies are transforming their current conferencing rooms to incorporate new technologies for more flexible meeting infrastructures. HP is excited to work with Extron to help create scalable, powerful collaboration experiences for today's workforce. By incorporating AV control and automation into a single user interface, the HP Elite Slice G2 will enhance the conference room experience for our users."