Extron announces its latest feature-packed matrix switchers in 16×8 and 16×16 sizes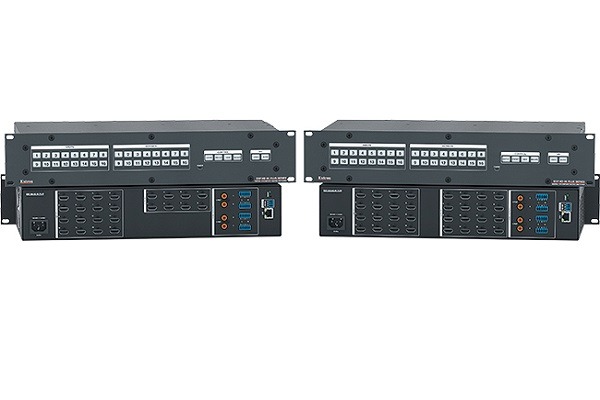 Extron has announced the addition of 16×8 and 16×16 models to the DXP HD 4K PLUS Series of high-performance HDMI matrix switchers.
The switchers support data rates of up to 18Gbps and video resolutions of up to 4K/60 with 4:4:4 colour sampling, HDR, deep colour up to 12-bit, 3D, HD lossless audio formats and CEC. Optimal performance and compliance with HDCP-encrypted content is also included.
"Matrix switchers serve as integral components in a wide variety of AV systems," Extron vice president of worldwide sales and marketing Casey Hall says.
"The DXP HD 4K PLUS Series now provides our customers with sizes from 4×2 up to 16×16 to meet the needs of small to large meeting spaces. They offer unmatched performance for routing 4K/60 4:4:4 signals and are loaded with features that simplify designs and integration."