Enhanced configuration with new keypad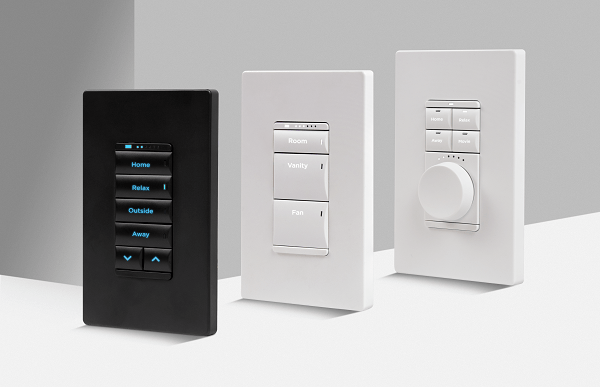 Smart home solutions company Savant has announced a new keypad family that enhances options for lighting, audio, video, shades, climate control and more.
The new Echo style keypads are available in low voltage and line voltage versions and add field configurability from three to six buttons. They are available in 10 different button configurations and three finishes.
Designed to fit in a standard-sized opening, the backlight engraving can be set to one of nine different colours to suit any décor. A built-in ambient light sensor automatically adjusts brightness based on the amount of light in the room, including the Wake Me feature which increases backlit button brightness when a person approaches.
Any scene created in the Savant Pro App can be assigned to a button on the Echo or Metropolitan keypad – this can be set up by an integrator during initial system set-up or anytime by the home owner when adjustments are needed.
Savant has also introduced the new Keypad Designer, a tool available to integrators allowing them to design keypads and order engraved buttons, but also to assign keypads to rooms to location can be printed on the keypad box for easy installation.
Savant is distributed in Australia by Avation.