Does it really Matter, yet?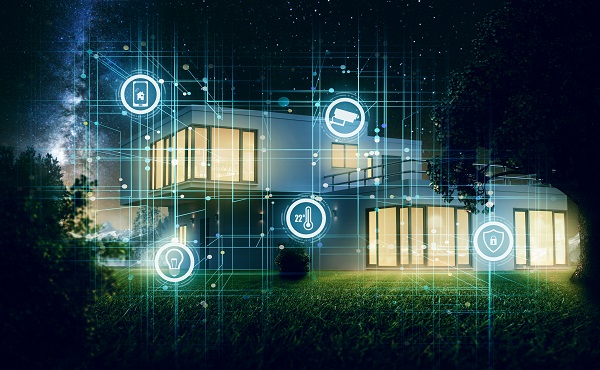 After a few false starts, Matter V1.0 has finally launched. But does it deliver what it promised? John O'Brien took a look at the new platform tipped to change everything.
Connected homes, smart homes, the internet of things – all these terms promise a free-er, more fun and productive lifestyle. But it is only so when all the devices that underpin this domestic utopia play nice with each other.
There are umpteen electronic accessories now in our lives. Connecting them together to enhance our days can be quite a chore. Each has its own platform and getting them to communicate easily is sometimes more problematic than an emergency session at the UN.
Except the UN has an established series of protocols, interpreters and procedures that allow communications across language and cultural barriers. In electronica, we've been missing such an umbrella approach.
Enter Matter.
What is it?
Many smart minds had seen the same problems arising. Established by a consortium of heavyweight industry players in 2019 as Project Connected Home over IP (CHIP), the rebranded Matter is a royalty-free home automation standard that seeks to provide a common connectivity platform for electronic devices.
Originally scheduled for 2020, then rescheduled for early 2022, version 1.0 was finally released in October of this year.
AV, lighting, security, HVAC now meet the rest of the IoT and digital home assistants. With the growing plethora of devices comes an equally large number of control apps and interfaces. Unless the user wants to deal with 57 different apps, they all need to communicate.
Matter seeks to simplify this process by providing a common language for all the disparate tech, brands and devices to talk via.
What can it do?
The core strength of Matter is universal compatibility. By providing a common and open standard, consumers don't have to lock as much into proprietary ecosystems with every device that they wish to add to the home. Meanwhile, manufacturers can expedite development by not having to focus so much on their own comms platforms.
Matter is not a networking layer but more an application later. Networking happens via Ethernet, Zigbee, Z-Wave, WiFi, Bluetooth or the newest player, Thread. Matter supports mesh networks over all of these.  It is optimised for speed and reliability of comms.
When you pop down to the big box store and get a new bit of kit, it would be nice to get home, fire it up and have it talk immediately to your home system. With Matter embedded in more equipment, this should become progressively easier.
What can't it do?
Many native functions and advanced features are still native app dependent. They may well stay that way. Much functionality will not be able to be shared. A pertinent example is the Phillips Hue with Matter v1.0: on/off, up/down is visible over Matter; colour selection and scenes are not. They require the native app to trigger. This predicament is and will be common to all manufacturers and their releases for the foreseeable future.
Matter doesn't actually provide a control layer. This will rightly remain with higher level controls from Google / Alexa through to more advanced systems like Creston or AMX.
The biggest problem comes in establishing automation precedence. With so many smart devices, each with its own brain and ruleset, which one comes out on top? Does your Google Assistant, Amazon Alexa, Apple HomeKit, RTI, Control4, AMX or Crestron have ultimate power? Many features may best be left native. How do you most elegantly simplify the app / interface bloat? This has long been a dilemma for automation professionals but is moving further into the consumer experience. Joe Punter doesn't have the time or headspace to learn control programming, so it's up to manufacturers to pre-build in easy connectivity to as many devices as possible.
Architecting the home network to establish automation precedence is likely to be an even more important part of smart home world. The more complex the network, the more that is a job for professionals, regardless of comms standards.
Where is it at?
Delays over the three years since initial announcement have frustrated some players who have moved on without it. Now it is in full public release, it is likely that Matter will still take some time for wide inclusion. Ubiquity is a long way off just now, but releases of Matter enabled equipment have started.
Feature sets in v1.0 are somewhat limited. It is perhaps still not ready for primetime, but it is a good start. Complex routines via Matter are not viable yet.
With luck, extra features, more robust security procedures and provisioning procedures will soon be added to future versions. This will make it both more attractive for manufacturers to include and end users to integrate accessories into existing systems or home platforms.
Where could it end up?
Like most new techs, this will take a little time to seep through to common acceptance. The number of big industry actors getting on board suggest that Matter might find good uptake across the industry. Just how ubiquitous it becomes will likely be dependent on several factors. Primarily, the limited feature set currently available will inevitably delay initial wider success. Speed to market in future releases will also be critical to more widespread uptake by tech fabricators.
Another initial barrier will be the degree to which manufacturers enable Matter features. Many have already invested significant resource in their own platforms and may either delay or dumb-down Matter integration. It might be a bit of a push-pull arrangement, with some players waiting to see where the others go first. Google, Amazon and Apple have announced early product releases supporting Matter. Maybe they'll push other members of the CSA to follow suit. Manufacturers outside this group will then jump on when they see widespread endorsement.
Threading it all together
Having protocols to talk with is one thing. This data then needs to get to and fro over a network. OK, if you've prewired every possible electronica into an Ethernet network, but this is unlikely. Besides, most devices are now wireless.
WiFi, Zigbee, Z-Wave, Bluetooth – each has strengths and weaknesses. Thread is a new mesh networking tech that uses much lower power than the above, sustaining battery life on mobile devices. Universal compatibility will help Matter run seamlessly across all these topologies. Speed and reliability will be optimised with Thread.
Conventions in every aspect of life take some time to become an accepted standard practice. Protocols in electronica are no different. It will take time for everyone from users to manufacturers to see how well Matter works for them. No doubt, there will be some teething issues. With luck, future releases open more functionality and features. Meanwhile, piles of remotes and app spam continues for any punter not tied into one branded eco-verse.
Matter v1.0 is another step towards our tech utopia. I reckon it will be a while before it walks, let alone runs. It has plenty of potential. Like the home tech environment, the market is complex and continually evolving. Let's hope that Matter can keep pace.
ADVERTISEMENT

ADVERTISEMENT
ADVERTISEMENT

ADVERTISEMENT