AVIXA partners with HETMA to bring education focus to InfoComm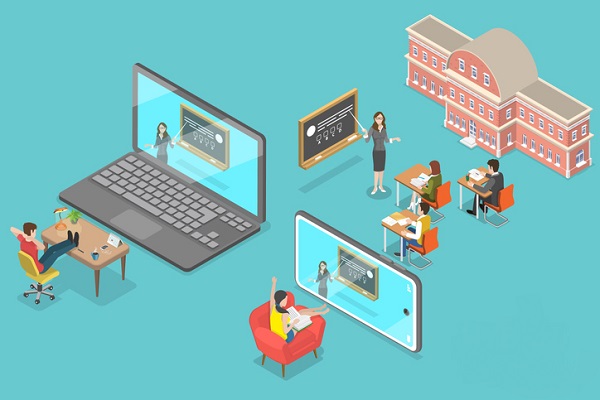 AVIXA has partnered with the Higher Education Technology Managers Alliance (HETMA) to bring a wide-ranging program for higher education technology managers to InfoComm 2023, which takes place June 10-16 at the Orange County Convention Centre in Orlando, Florida.
HETMA will host education, networking events, and show floor tours and have a presence on the InfoComm trade show floor.
AVIXA chief executive, David Labuskes, says that AV has played a critical role in enhancing the higher education space for decades and, in recent years, the entrance of digital natives into colleges and universities and the surge of distance learning has made AV more essential than ever in the space.
"HETMA does an exemplary job in bringing together higher education technology managers to advocate their work with key stakeholders to help deliver superior learning environments for teachers and students."
Making its debut at InfoComm 2023 is the Higher Education Summit, presented by HETMA. On Tuesday, June 13, this half-day collaborative program will focus on the current AV and IT topics facing colleges and universities. The summit will follow the structure of a typical project lifecycle from initial inception through consulting, design, installation, and support, with attendees working in small groups to address challenges and discuss best practices.
In addition, the program will review emerging technologies, the interrelationship between technology and pedagogy, and how to work within budget and time constraints while delivering appropriate AV solutions.
For the first time, HETMA will have a booth on the InfoComm trade show floor where higher ed technology managers can converge. The booth will feature a HETMA Approved classroom, conference room area, and events space. All products on display have gone through the HETMA Approved program. The HETMA Approved program allows manufacturers to submit products for evaluations, where subject matter expert members install the equipment in live environments to test how it performs in accordance with the specs provided. Approved products are then listed as effective choices to install throughout higher education environments.
In addition, HETMA will host tours of the InfoComm trade show floor, focusing on technology for the higher education space.
HETMA chairperson, Joe Way, says: "Higher ed tech managers have always wanted a voice in the conversation in the AV world. The partnership between HETMA and AVIXA gives us a physical presence to the voice we've been asking for.
"As an advocacy group for higher education, HETMA is thrilled to have a presence at InfoComm where we can give content and support to higher education tech managers. AVIXA has been a major supporter of HETMA ever since day one, and we're excited to grow this partnership."
The Higher Ed AV Awards ceremony will take place on Mon., June 12, at the Orlando Improv Theatre at Pointe Orlando. This awards program is dedicated to honoring the people, projects, and products that are advancing AV in the higher education space.
On Friday, June 16, HETMA will host its annual member meeting and banquet. This two-hour event is led town-hall style, with members sharing the successes of their respective HETMA initiatives. The new board and chairs are introduced, and the following year's initiatives are announced.
To register for InfoComm 2023, visit www.infocommshow.org. 
ADVERTISEMENT

ADVERTISEMENT
ADVERTISEMENT

ADVERTISEMENT