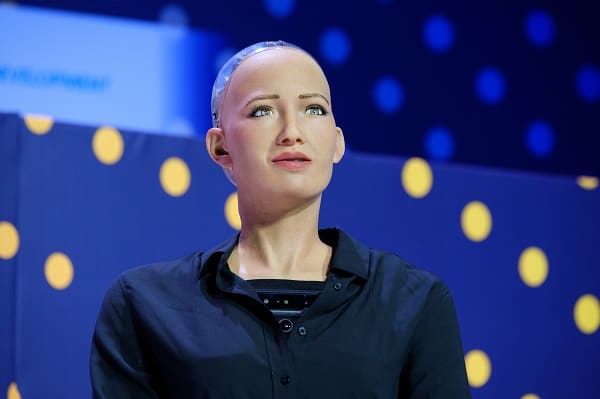 In 2017, at the Future Investment Initiative summit in Saudi Arabia, a humanoid robot known as Sophia, developed by Hong-Kong-based Hanson Robotics, was granted citizenship to Saudi Arabia. Sophia is the first robot in the world to gain citizenship and while many people dismissed it as a publicity stunt, it did raise the issue of whether robots should be given rights.
The issue is currently being debated in the European Parliament following its 2017 report that suggested self-learning robots could be granted "electronic personalities" that would allow them to be insured individually and held liable for any damages. This would be similar to corporations, which have status as 'legal persons', recognised as having privileges and obligations, including the ability to enter into contracts, be sued and to sue.
Those who agree with the report argue that if artificial intelligence (AI) technologies mature to the point where researchers are able to develop computers and robots that are autonomous and self-aware, then they need to be treated with some degree of consciousness.
Supporters point out that rights are not exclusive to humans and legal protection is already granted to companies and animals. In fact, comparisons have been drawn between robot rights and the animal rights movement, with some people arguing that the same logic of treating animals as autonomous beings rather than property can be applied to any autonomous entity regardless of whether it's living.
In her 2012 paper, MIT Media Lab researcher and ethics expert Kate Darling says that extending 'second-order' rights, such as legal protection, to robots will also benefit humans in other ways by protecting societal values. Kate says that shows like Westworld have shown how the treatment of robots can influence how we treat other living things and argues that robot rights discourage mistreatment in society no matter what is on the receiving end.
Critics, on the other hand, argue that not only is debate around robot rights premature, it takes attention away from important discussions around AI regulation and safety and legal liabilities.
Yet, even those who argue against robot rights concede that some form of legal protection may be inevitable as AI progresses. We'll just have to wait and see exactly what form this will take.