Diversified releases VitalSign: public safety enhancing digital signage solution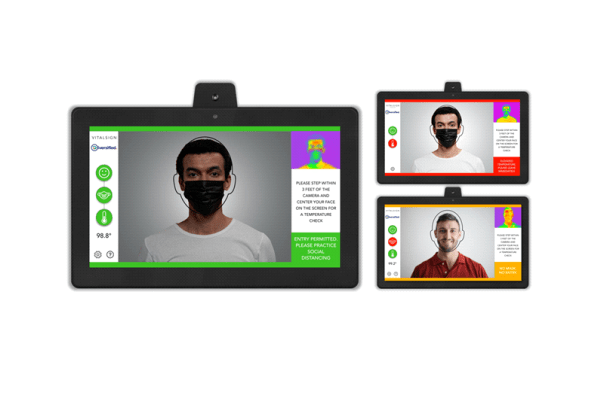 Diversified has released the VitalSign, an extension of FOCUS that uses the Aurora Tauri temperature-check tablet and the ReAX engine to give users a unique digital safety signage solution.
Using Aurora's Core Studio tools, the VitalSign creates an interface that specific to customer needs with an entire back-end remote support system for easy serviceability.
Diversified senior vice president John Melillo says that it recognised the potential of the Aurora technology and placed advanced orders to meet market demand without any lead times: "Working in conjunction with the creative and inventive Aurora development team has been an enormous help, allowing Diversified the ability to offer a distinct and important product addition to our managed network service aiding safe public gatherings of all types."
John leads the digital media group as a managed service provider for digital signage networks.
The VitalSign is available for order now.