Diversified expands into Australia through Rutledge AV merger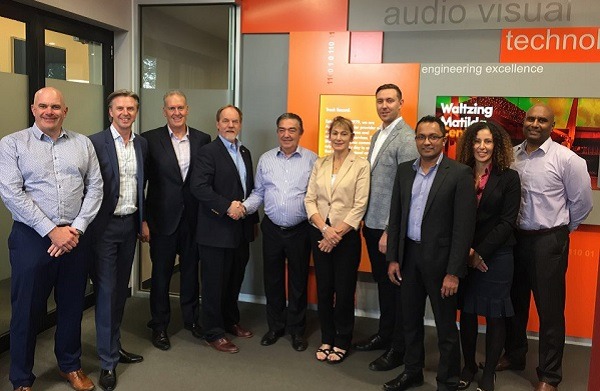 Global technology company Diversified has announced the acquisition of Australian integrator Rutledge AV.
The merger will see Rutledge AV operating as a wholly-owned subsidiary of Diversified. Rutledge's client base and track record will enable Diversified to provide local support to clients, and the confidence to deliver the standards it is known for in the Americas, EMEA and APAC.
Rutledge AV chief executive Andrew Morrice and his team will lead Diversified's expansion into Australia, helping establish the company's operations in the region.
Andrew says his company is excited to be part of Diversified, remarking: "The merger was a logical choice with numerous similarities between our businesses and Diversified's innovative approach to the technology services industry."
Rutledge AV was founded in 1979 by Michael and Sandy Rutledge. Since then, it has grown into Australia's largest AV integration specialist with offices across seven states and territories, and over 350 AV professionals.
Michael says: "I'm delighted to have found the perfect home for what has been my life's work. Sandy and I look forward to seeing the company continue to thrive as part of the Diversified family."
Speaking about the merger, Diversified founder and chief executive Fred D'Alessandro, expressed his excitement about the opportunity to expand into the Australian market, adding: "The Rutledge team and everything they've built is a testament to their strength as an organisation and the synergy of our cultures, always a key deciding factor, promises continued growth and opportunity."
Diversified president Kevin Collins adds: "Much of our strategic international growth has led us to this point, where we now have established entities in almost all continents across the globe. Most importantly, we've gotten here through partnering with highly skilled organisations that share our values and passion for next generation technology solutions."
ADVERTISEMENT

ADVERTISEMENT
ADVERTISEMENT

ADVERTISEMENT