Dirac Live ART made available on all StormAudio processors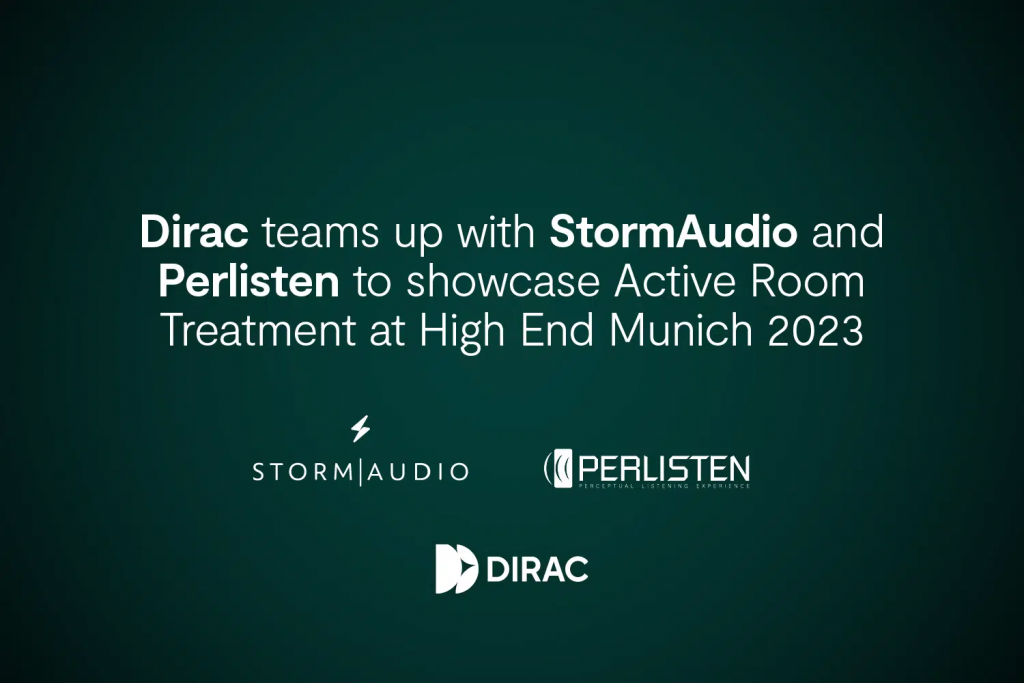 Dirac and StormAudio have made the Dirac Live Active Room Treatment (ART) add-on available in all StormAudio processors, enabling spatial optimisation, whereby all speakers in a sound system cooperate with each other to accomplish what passive acoustic treatments struggle to achieve.
"With superb feedback from audiences at all our active demos over the past months, and our participants on the beta program, we know that this will be a revolution for home calibration. Digital post-processing can enable dramatic improvements of the user experience, with no further hardware investment required," StormAudio chief executive officer Olivier Thumerel says.
Leveraging on Dirac's expertise in MIMO mixed-phase impulse response correction technology, Dirac's ART decay times are reduced by its algorithm, allowing listeners to experience clearer sound without boomy, smeared bass, digitally removing the limitations of the room.
StormAudio's ISP platform was designed to be future-proof, with modular and flexible upgradeability by hardware and software. On this foundation, the ISP platform can also fully support the powerful Dirac Live ART tool.
"Dirac Live ART represents a true breakthrough in digital room correction by, for the first time, processing audio as a unified system, not individual speakers, to eliminate boomy bass and deliver cleaner, tighter audio in any room," Dirac vice president of Home and Pro Audio Fredric Tapper says.
"After years of research and development, we're proud to unleash this breakthrough in collaboration with StormAudio, a fellow audio industry pioneer that shares our commitment to pushing the boundaries of sound. With the launch of ART in all StormAudio processors, a new standard has been set in home theatre performance."
StormAudio's ISP platform is now available on all StormAudio processors and AVRs through the 4.5 firmware update. It is included at no additional fee on all products ordered from 1 January 2023 onward. Products ordered prior to 1 January require a license that can be purchased from Dirac's website.
ADVERTISEMENT

ADVERTISEMENT
ADVERTISEMENT

ADVERTISEMENT