Digital platforms go under the microscope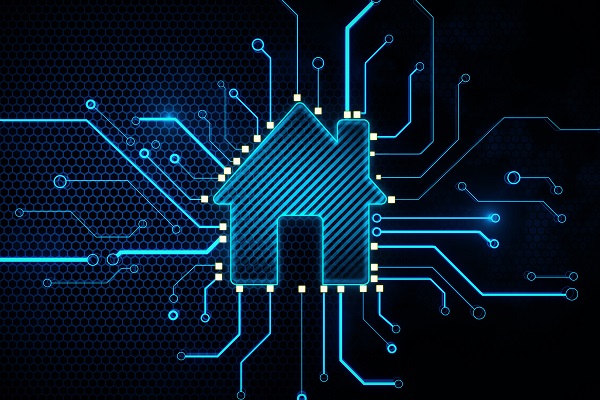 The Australian Competition and Consumer Commission (ACCC) has undertaken its seventh report in a five-year inquiry into the supply of digital platform services in Australia. San Williams investigates what the report entails and what's on the line.
The expansion of technology and interconnectedness may sound like a dream come true for many, with products such as smart home devices and cloud storage solutions simplifying everyday tasks and providing convenience in ways, we, perhaps, never thought necessary.
However, as the reliance on these digital products and services grows, and the ecosystems of their digital service platform providers continue to expand, so do the concerns for the impact on their users and competition.
"It's so crucial we examine how these companies are expanding their reach," ACCC chair Gina Cass-Gottlieb says.
"Interconnected products, like smart home devices and cloud storage solutions, can provide consumers with a seamless experience that simplifies everyday tasks, but it's important that competition and consumers are not harmed as digital platforms invest across different sectors and technologies and expand their reach."
Expanding networks of interconnected products and services from main digital platform service providers, like Google's Alphabet, Facebook's Meta, Apple, Amazon and Microsoft, are continuing to invest in their sectors and technologies.
The ACCC is a government body organisation that are aiming to examine the potential impacts deriving from these ecosystems. As a part of its five-year Digital Platform Services Inquiry, the commission has launched a report detailing issues "that may limit choice for consumers or other lead to consumer harms" and its competition.
Dark patterns and potential consumer harm
As mentioned earlier, consumers and businesses may benefit from the nature of interrelated and interconnected services, such as smart home devices and cloud storage solutions equipped by digital platform service providers. However, the ACCC reports that some decisions carried out by digital platform service providers can also affect consumers' decision-making.
One example is when there is a cost involved for consumers who want to switch to an alternative platform or service which, in turn, can lead to consumer lock-in. Other factors include consumer products and services comparison difficulties due to a lack of transparency and information asymmetries.
The use of 'dark patterns' is also a significant factor in preventing consumers from making well-informed or effective choices, with the ACCC, in a response to Connected magazine, stating dark pattern behaviour has been found to significantly discourage users from switching digital platform services.
"'Dark patterns' is a term used to describe the design of user interfaces intended to confuse users, make it difficult for users to express their actual preferences or manipulate users into taking certain actions," the ACCC says.
"For example, the ACCC's sixth interim report on social media services considered the use of auto-refresh or auto-play content features by platforms such as Facebook, Instagram and TikTok to prolong the amount of time a user spends on these platforms, allowing the platform to collect more personal data about the user.
"The ACCC also considered dark patterns in the fifth interim regulatory reform report, such as false scarcity reminders, such as low stock warnings or false countdown timers. Further examples of dark patterns are contained in the ACCC's second, on app marketplaces, and third, on search defaults and choice screens, interim reports."
In a bid to "innovate and improve the quality of digital platform products and services available to Australian consumers", the ACCC's report will aim to examine the degree of impeding consumer practices by digital platforms and consider whether it has reduced incentives of digital platform service providers.
Problematic data practices
Through the expanding of large digital platform services ecosystems, venturing into new products, sectors or technologies, their capabilities to use the personal data of Australian consumers may have also increased.
Through digital platform products and services, consumers have been known to accept undesirable terms of use and, often, given these terms on a 'take-it-or-leave-it' bases across a wide range of interrelated services, resulting in the mass compiling of data inconsistent with consumer preference.
In a recent review, the ACCC published an 'issues paper' compiled of questions and seeking submissions from consumers, businesses and interested stakeholders about the investment decisions made by digital platforms, the interconnectedness of expanded products and services within each ecosystem and the potential impact on competition and consumers.
"Large digital platforms have become an integral part of our daily lives, they have access to enormous user databases and personal information across their ecosystems," Gina says.
"We're eager to hear from consumers and businesses about their experiences with digital platform services within these ecosystems, and how they also use other related consumer cloud storage services and smart home devices within a digital platform ecosystem."
The user data collected and used by large providers of digital platform services is beneficial in its abundance and reach, with its primarily first-party data also not normally available to potential competition.
Using examples like the expansion into consumer cloud storage and smart home devices to analyse the relationships between digital platform services and various services offered in their digital platform ecosystems, the ACCC will see how these large digital platform service providers have impacted the collection and use of personal data of Australian users.
Leveraging marketing power and limiting competition
Various strategic acquisitions by large digital platforms can be observed over the years, many of which involved potential competition and digital platform service providers leveraging existing positions in certain products and services to offer new and improved products and services, like services like online shopping or dating.
With Alphabet, Amazon, Apple, Meta and Microsoft operating in data-driven markets, there are multiple types of conduct that large digital platform service providers can apply. These types include 'bundling', 'tying' and 'self-preferencing', the ACCC explains these conducts can "leverage their market power across their services and to limit competitive threats".
"'Bundling' is where a supplier only offers two products or services as a package, or for a lower price if the two products or services are purchased together. 'Tying', where the provision of one service is conditional on the provision of another service," the ACCC says.
"'Self-preferencing', where a platform gives preferential treatment to its own products and services when they compete with products and services provided by third parties using the platform. This could include providing first-party apps with superior access to data.
"'Pre-installation arrangements and default setting', where an agreement between two parties allows for a product or service to be pre-installed or set as a default on another product or service."
While the expansion into related or complementary products and services can benefit users, issues in competition may emerge when behaviours that prevent or inhibit rivals' ability to effectively compete are engaged due to certain digital platforms service providers having the ability and incentive to leverage market power across their services.
What does it all mean?
There's still some time before the Digital Platform Services Inquiry meets its 2025 deadline, however, the potential actions of the ACCC remain more than plausible, raising questions as to what changes may be in-store for sectors in the technology and interconnected industry.
One course of action may be in accordance with the ACCC's potential consumer harms, particularly in the case of consumer switching and dark patterns. This could result in the ACCC forcing wider compatibility among digital platform brands and products.
This widening of compatibility could bring advantages to smart home installations. For example, wider compatibility in, say, smart home products could make services safer and cleaner for users.
It could also be some extra relief for home integrators who could have more flexibility to mix and match products, with supply chain disruptions a common occurrence in smart home installations.
What currently appears clear is that digital platform services providers have primarily impacted the mass of consumer products, with the actual extent of this to be determined by the ACCC. However, as the smart home and cloud storage solutions sector await possible changes made at the lower end of control systems, one can only speculate what that will eventually bring for high-end custom install channels.
ADVERTISEMENT

ADVERTISEMENT
ADVERTISEMENT

ADVERTISEMENT