Devio SCX series comes to larger spaces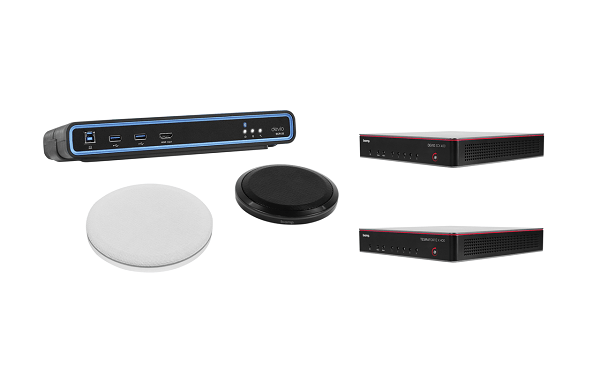 Devio has released the Devio SCX series of conferencing hubs, designed to deliver extraordinary audio quality, deployed with ease.
Previously made for huddle rooms and smaller conference spaces, the Devio platform has now expanded for medium-to-large conference spaces.
The SCX series features Biamp Launch, our one-touch automatic discovery and tuning feature, accessible at the press of a button. By automating the room tuning and commissioning process, Biamp Launch guarantees a consistently great audio experience in any space with remarkable speed.
The Devio SCR, small room solutions is a complete huddle and small room solution. It works with PCs running conferencing platforms including Microsoft Teams, Zoom, Google Meet, Cisco Webex and many more.
Additionally, it supports a single USB connection to a host computer for audio and video media using DisplayLink USB graphics technology.
The Devio SCX, designed for medium/large rooms, gives end users a flexible meeting room hub and lets integrators build a complete system with microphones, amplifiers and loudspeakers.
Devio SCX rooms can be monitored and managed remotely using Biamp SageVue software and API.