Demanding video, don't cheat the quality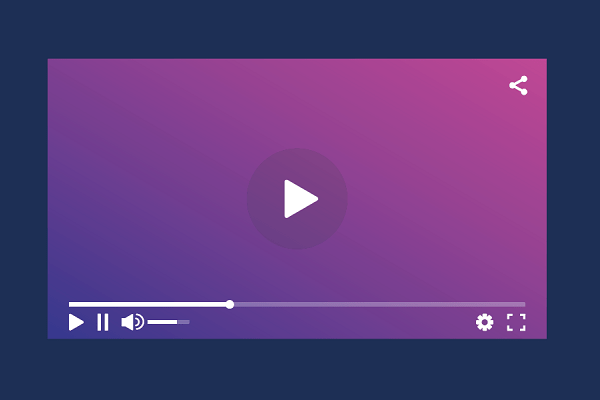 As Video on Demand services continue to penetrate the market at an unprecedented rate, David Meyer calls on all integrators not to compromise on video quality.
In the December 2019 edition of Connected, I twice mentioned the disruptive rise of video on demand (VoD) services — the first time was in point #1 of the Tech Predictor (page 20), then again in trend #1 in The Future of Video (page 54).
The latter is immediately followed by another point about the decline of video distribution; a direct consequence of VoD. Clearly, I see this as a big deal which warrants some further explanation.
Cutting the Cord
Video on demand is the general term given to media which is streamed over the internet to remote users. This is a compelling alternative to media delivered via terrestrial broadcast, cable or satellite and is more convenient than pre-downloading content, and requires simpler equipment. An increasing number of people are using VoD, either to supplement their traditional viewing, or in many cases 'cutting the cord' to switch exclusively to internet-delivered media (like me!).
What makes it even more compelling is the abundance of VoD content that is, arguably, second only to UHD Blu-ray in terms of quality and features; 4K UHD, HDR-10 or Dolby Vision, and Dolby Atmos sound. The sheer amount of choice is immense if not daunting, and the quality is, at times, breathtaking (for anyone who saw Altered Carbon in 4K Dolby Vision, you know what I mean). All you need is a decent internet connection — we'll come back to that later.
According to global market and consumer data company Statista GmbH, "streaming services of all types are becoming the most popular and influential platforms in the world. In terms of video streaming, it almost seems like television shows and DVDs are becoming less important and are going to be replaced by video streaming services in the future."
Australia sits around the middle of the mix of countries when it comes to penetration rates of VoD services worldwide, sitting at 32.1% of viewers in 2020. New Zealand is a little higher at 34.1% penetration. Not surprisingly, the United States is the biggest market (55.2%), followed by China (43.9%), while at the other end of the scale are countries like South Africa (11.8%) and Papua New Guinea (9.9%). It's making notable inroads everywhere, with a fairly even spread across all income tiers. So it doesn't matter whether you work in the high end, or with more modest budgets, the proportional influence of VoD is pretty much the same. This is probably because it's so affordable.
There are three main types of VoD, and we're talking collectively of all three here:
Subscription (SVoD), by far the biggest for the CEDIA channel, with services such as Netflix, Stan, Foxtel Now, Kayo Sports, Amazon Prime, Disney+ and Apple TV+, among others.
Transactional (TVoD), also known as pay-per-view, such as iTunes/Apple TV.
Ad-supported (AVoD) such as YouTube and traditional broadcasters' app-accessible content.
Did somebody say decent internet?
Yep. As an example, to get 4K HDR from Netflix, you really need a solid 25Mbps connection (including at peak times), and that's just for one stream. Add another user watching something else on another display at the same time and you can double that figure, or it will downgrade performance to all concurrent displays to be compatible within the available bandwidth.
I, for one, have fibre-to-the-node (FTTN) internet at home, but fortunately I live about four houses away from the node. So even at peak times I'm getting 93Mbps down and 36Mbps up on a 100/40 plan. No complaints here. But I constantly hear anecdotes of people getting 30-40Mbps (or less) on a 100 plan, so logically they may think a downgrade to a 50Mbps plan would save some dollars since they're not getting the headroom anyway, but then the speed drops even further. It can be frustrating.
Unfortunately, there's not much we can do about the speed of connectivity into a client's home as so much is determined by the infrastructure outside of the home. But what you can do is counsel clients, determine their requirements (if they're not already all over it), advise the appropriate plan level with their service provider and ultimately test their connection so they know what to expect from any connected services, and what subscription levels from media providers might be suitable.
This is perhaps one of the reasons that many users have not entirely made the switch to IP-delivered content. But I think the main reason is simply old habits and comfort with broadcast and traditional subscription services, be it live or catch-up TV. Like Married at First Sight. Uhum. Or they simply don't know. Yet.
Changing in-home distributed AV
I expect you're not at all surprised that VoD is seriously gaining traction, internet speed notwithstanding. But what does that mean for distributed AV systems? After all, who needs an expensive distribution system when you can just stream all of your content directly to a smart TV's onboard apps, or through a local media streaming box such as Apple TV, Foxtel Now box, Chromecast, or Nvidia Shield, etc?
Well the stats show that it's still only around a third of Aussie households that have hopped on board, and only a small portion of those that have fully cut the cord to watch only IP-delivered content. This means there is still plenty of need for distributed AV systems in the home. But there's no denying it has started to decline, and will continue to do so as technology and viewing habits evolve, and yet more viewers transition to streaming.
As always, the client interview is crucial. Who's watching, and what and where do they like to watch? Are they streaming, and most importantly, what are they not streaming? And how long are they likely to sustain that? It may simply not be worth the complexity and expense of installing a distributed AV system for Foxtel or catch-up TV, when they might be encouraged to get what they want on-demand from Foxtel Now and broadcaster apps (ABC iView, 9Now, 7Plus, etc). But then the kids aren't watching TV anyway, favouring YouTube.
I find it a little ironic though that right at the time when the decline in AV distribution is becoming evident, that market segment has fragmented with more choices than ever before. A few years ago a matrix-based HDBaseT system was the go-to solution, but now there's AV-over-IP too. And lots of them, especially in the 1Gbps network space.
I recently spoke to a manufacturer who said he'd heard a project example of an Apple TV 4K unit being connected into an AV-over-IP system for whole home access. But depending on what other sources were being used, putting one media streamer at each display instead of installing a distributed AV system might increase versatility and add value for the user. That of course will vary from one client to the next.
Another consideration is any other content that's already in the home and using the network, such as stored files managed through a server client like Plex, or through additional hardware like Kaleidescape. This is another of many compelling reasons to ensure highly robust, secure networks for your clients!
The importance of point-to-point connectivity
We have more content and more ways of watching than ever before. But this is where I stick up for the performance of the video and audio, especially to primary viewing areas. Whatever you do, please, please, please don't compromise this.
With today's stunning display technologies and hi-res immersive audio systems, and equally stunning content on offer, we have an obligation to ensure the signal is delivered with maximum integrity to the respective devices. For example, 4K video with Dolby Vision might not be compatible with the compression used in an HDBaseT or AV-over-IP system. And even if it is, any ensuing latency might throw out the audio sync, or be fundamentally incompatible with gaming expectations where anything other than real-time is virtual life and death.
In projects where a distribution system is used, a good strategy to ensure maximum performance to the primary displays is to use point-to-point connectivity in parallel to a matrix switch or AV-over-IP system for the secondary displays. Again, this is not one-size-fits-all.
Point-to-point connectivity can take several forms: HDMI active copper or active optical cable (AOC) of at least 18Gbps, HDBaseT 3.0 for the uncompressed equivalent of 18Gbps HDMI, or field terminable optical fibre to provide an upgrade path to 48Gbps or beyond. Whatever it is, it should be able to pass uncompromised AV, and its accompanying metadata for features like HDR. For this, the CTA/CEDIA recommended practice CEB28 HDMI System Design and Verification is important. Other resources include the newly released 2020 CEDIA white papers AV-over-IP Systems and HDBaseT for 8K Video.
Time will tell whether 2020 proves to be a year of evolution or revolution. But whichever the case, things are moving fast. Content is expected to hit a point of saturation, but then it's a matter of more users making the transition, in part or full, to a streaming future.