DALI creates dynamic wireless headphones for exceptional audio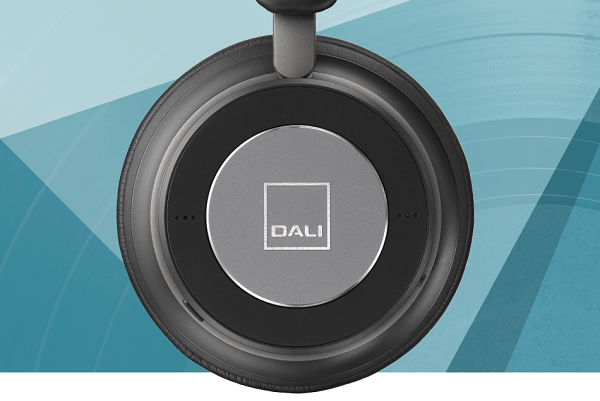 DALI, Danish loudspeaker company distributed by Amber Technology, has created its first range of wireless headphones, the DALI iO-4 and iO-6. Designed and engineered in Denmark, the wireless hi-fi headphones are made for music enthusiasts, promising extremely high-quality sound reproduction, durability and comfort.
The iO range feature the latest Bluetooth aptX technology and Clear Voice Command. It also has a user-friendly interface with a multi-function button integrated seamlessly into the logo plate on the right ear cup.
The iO-6 has Active Noise Cancellation (ANC) technology and voice prompts alert the listener of the state of operation, connectivity and battery level. Transparency mode in the headphones blends noise-cancelling functionality with outside sounds to give users a noise-cancelling experience without compromising safety such as crossing roads.
A battery life of 30 hours is very respectable and can be doubled to 60 hours without the use of ANC.
Both the DALI iO-4 and iO-6 variants incorporate large 50mm paper fibre diaphragm drivers with an optimised neodymium magnet system to achieve low distortion, minimal colouration and accurate dynamics.
Ear pads on the devices are designed to deliver the minimum sound leakage and ensure audio is always heard as intended and built with long-term comfort in mind. Made with memory foam, the cups can rotate at 90° and can either fold flat or sit around the neck for storage.
USB-C is used for charging but can also play high-quality audio straight from a Windows or Mac computer or through a traditional 3.5mm jack input.
Models are available in both iron black or caramel white colour schemes.