Crestron showcasing DM Lite line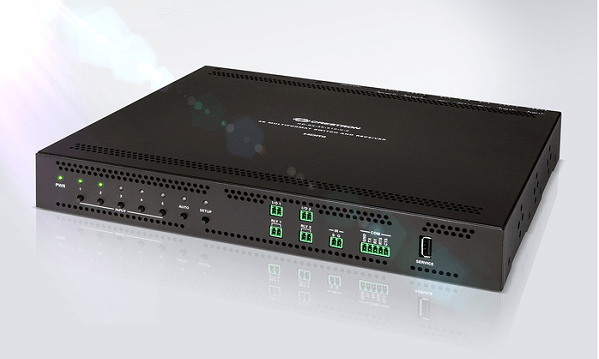 Crestron will showcase its expanded DM Lite endpoint product line at InfoComm in Orlando this week, including a versatile line of 4K transmitters and receivers.
Among the products are the new HD-RX-4K-510-C-E and the HD-RX-4K-410-C-E receivers, both of which provide auto-switching, amplified audio outputs for speakers, and network connectivity for management and set-up.
The 510-C-E features three DM Lite inputs, two inputs for HDMI connectivity, one HDMI output, two audio outputs, display control, RS-232, IR, and CEC. The 410-C-E features two DM Lite inputs.
Any DM Lite receiver can be paired with Crestron MPC3 controller to add low-cost simple room control. The system can be managed on a web browser via Crestron XiO Cloud. The entire line can be mixed and matched to create simple systems for most spaces.