Crestron introduces lighting updates in Crestron Home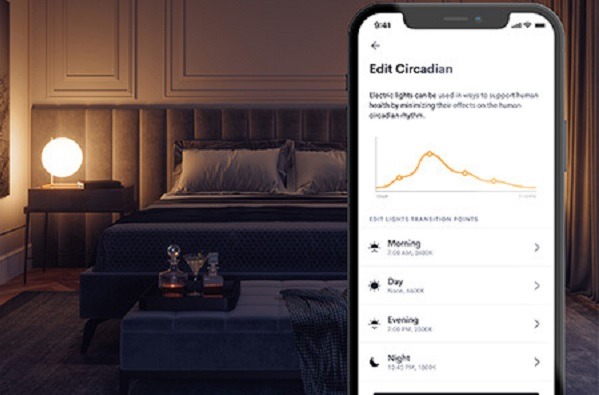 Crestron has updated the Crestron Home operating system to include new fully tunable light fixtures, created to meet the design, intelligence, elegance, and customization that homeowners demand.
Through the Crestron Home platform, homeowners have full control of the colour of their lights including hue, saturation, colour temperature, and intensity of light, or they can opt to synchronise Crestron's LED Light Fixtures with their natural circadian rhythm or use a Crestron SolarSync sensor to match the natural light outside.
The SolarSync sensor is an outdoor sensor that communicates the outside colour temperature to Crestron Home in real time.
Crestron executive vice president of residential, John Clancy, says that lighting affects everything – mood, concentration, and creativity.
"Given the human need for health and wellness within our home, homeowners are looking to designers and technology providers for tunable LED lighting control to support this. Increased awareness of topics such as circadian rhythm, biophilia, and wellness are putting a focus on personal health as impacted by our surroundings. Crestron Home technology uniquely supports this market and can help professional designers and installers bring these coveted solutions to their customers."
The update will offer scene-based control to suit an individual's preference.
Easy to use whole home settings can be used for lighting to run on a homeowner's circadian rhythm, but this can be easily interrupted. For example, a Party scene could be selected to brighten lights, change colours during an event, and be easily de-selected back to the default after the event has ended.
The modular design of the Crestron LED Light Fixtures makes them suitable for any room, giving unprecedented flexibility and control to complement every design or décor. Fixture options include adjustable, wall wash, fixed frame, pinhole fixtures, multiple enclosure possibilities, and square or round trims.
In tandem with the introduction of LED light fixtures, Crestron is also announcing the addition of 3rd party fixture manufactures to their partner program. Select fixtures from these partners will have native Crestron Home integration.
John adds that with third-party light fixture manufacturers partnering with Crestron for the LED Partner Program, they will see a huge step forward in the architecture of intelligent and appealing LED light fixtures.
"Installers, designers, and homeowners will all be able to get what they want with flexible, reliable, and simple to deploy lighting solutions."