Crestron, Delos collaborate on health and well-being indoor environment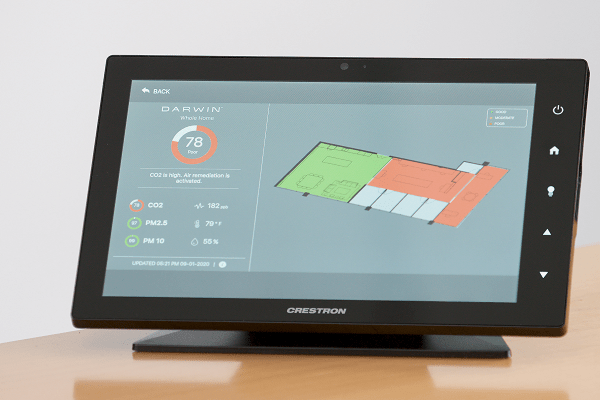 Crestron and Delos have worked together to deliver an integration between the Crestron 3-Series Control System and Delos' DARWIN Home Wellness Intelligence Networks to give home owners a healthier living environment.
It comes in response to a demand for well-living and design during the COVID-19 pandemic with Crestron and Delos combining its two offerings to create a control system which can control tunable lighting, circadian rhythms and Delos Dawn Simulation work with the Crestron 3-Series Control System to improve the home experience. Users can now access DARWIN via a Crestron TSW touch screen or their mobile device.
"In the midst of the global pandemic, it was critical for Crestron to partner with Delos to deliver advanced technology in the home that promotes healthy living and well-being," Crestron vice president, residential John Clancy says.
"Crestron recognises the importance of a healthy home environment, and it turns out technology can play a critical role. In cooperation with Delos, we are now able to improve the lives of many people by offering a more robust wellness ecosystem in the comfort of their home."
DARWIN aims to enhance health outcomes in the home and mitigate harmful indoor environmental concerns, making use of Delos' proprietary wellness algorithms and sensor technologies to create spaces that help reduce stress, improve sleep quality, increase performance and enhance overall well-being.
"For more than eight years, Delos has fostered research collaborations with leading medical institutions, including a collaboration with Mayo Clinic on the Well Living Lab, the first human-centered research facility dedicated to researching the indoor environment's impact on human health," Delos founder and chief executive Paul Scialla says.
"Through our integration with Crestron, we are now able to automate more advanced features on DARWIN, such as control of lighting, shades, HVAC and audio, to increase energy and improve sleep and overall wellbeing for individuals inside the home."