Crestron debuts X series modular high-performance professional amps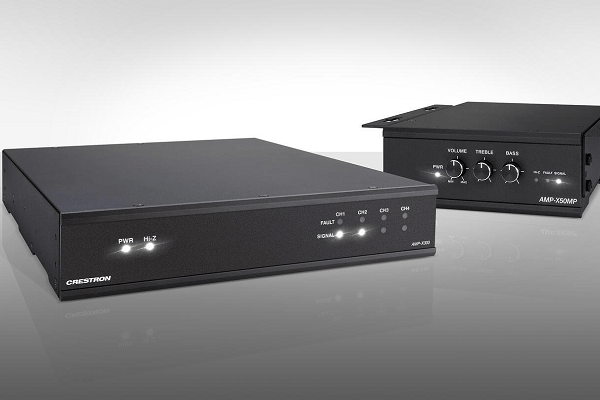 Crestron has unveiled its range of X series modular high-performance audio amplifiers at ISE 2020. The line addresses the need for a powerful, cost-effective and ultra-versatile solution for meeting spaces and classrooms of all sizes.
"The unique added value of the X series lies in its incredible versatility. There are two and four-channel models. They can be bridged for more power," Crestron vice president of marketing Josh Stene says.
"They can drive 4/8Ω, and 70/100V loads. That means dealers can stock just one of these amps and know it will meet the requirements for the majority of situations they'll encounter. Better still, up to four of these amplifiers can be ganged together in a single rack space and all of the mounting hardware you could possibly need is included."
Crestron's modular amps are one RU high with the AMP-X300 and AMP-X50MP able to be ganged together with any other modular amplifier to provide a neat and complete AV solution.
The four-channel AMP-X300 delivers 75W per channels and if more power is required, it can be bridged together to deliver 150W per channel.