ClearOne UNITE 50 4K AF camera now Zoom certified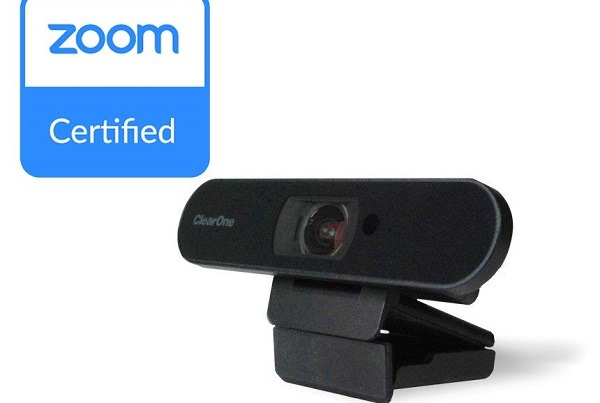 ClearOne has announced that its UNITE 50 4K AF camera is now Zoom certified.
The camera, which was debuted in January, introduced ClearOne's new Auto-Framing technology that automatically frames meeting participants to maximise screen use through intelligent image algorithms and ePTZ automation (electronic pan, tilt and zoom).
With 4K video quality at 30 Hz, auto-focus capability, 4x digital zoom, more than 8 megapixels of total resolution and an ultra-wide 110-degree field of view, the UNITE 50 4K AF ePTZ camera is equally capable of delivering incredible image quality from a home office as it is at capturing all participants in an office boardroom.
The UNITE 50 4K AF camera enables life-like video quality to web-based conferencing applications including ClearOne's COLLABORATE Space, WebEx, Google Meet, Zoom, GoToMeeting, and Microsoft Teams.