Chowmain Soft releases Proluxe Spektrum+ Smart Lighting with Control4 integration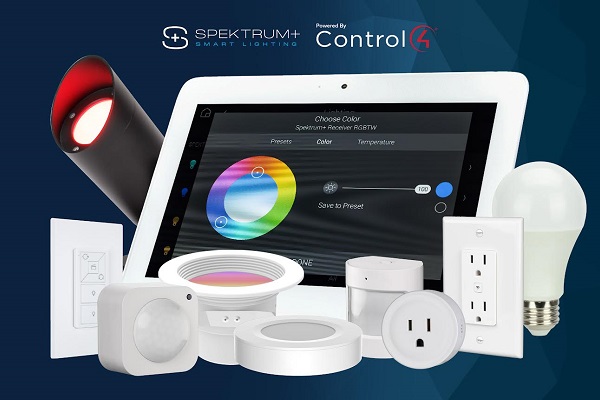 Chowmain Soft has released Proluxe Spektrum+ Smart Lighting system with Control4 integration, giving users the power to paint their home in colour and light with the touch of a button.
Whether it's lighting up your home using RGB+TW downlights, tape lights, neon strip lights, outdoor landscape and sconce lights or smart bulbs in standard lamp sizes like A19 and BR30, the Spektrum+ Gateway-E Control4 creates schedules, makes custom programs and controls everything from colour selection to brightness.
This free driver enables Control4 OS 3.4.0 or later to communicate with American Lighting's range of products using the Spektrum+ Gateway.
The driver features include a sponsored driver (free), bi-directional control and feedback, cloud-based integration, import of all American lighting and PIR Sensors from the customer account, on/off control, brightness control, colour temperature control, RGB colour control, advanced lighting scene support, colour wheel support and preset control including support for dim-to-warm/colour fade.
ADVERTISEMENT

ADVERTISEMENT
ADVERTISEMENT

ADVERTISEMENT