Chowmain releases URC Total Control Sky+HD/SkyQ integration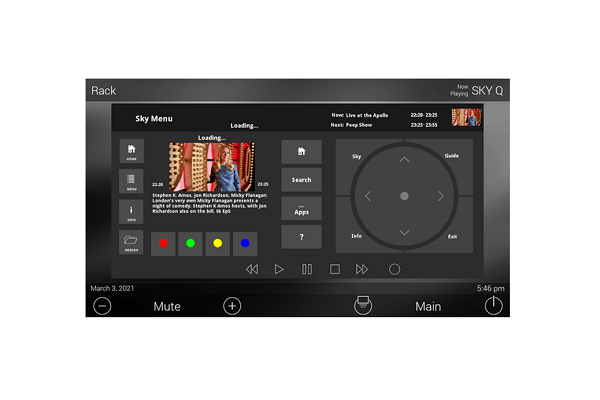 Chowmain Software and Apps has developed an IP-based module that gives control over UK-based Sky set top boxes. The module eliminates the need to attach IR emitters to the box and is compatible with Sky+ HD, Sky Q and Sky Q mini boxes.
On top of IP control the module also provides a channel list which shows the current and next playing information.
It features channel listing with channel logo, now playing and next playing information, the ability to choose the region the channel listing is from (automatically prompts on first run) and all Sky codes available for use in your macros.
All Chowmain drivers for URC come with a 90-day trial. Just add the driver Central licencing driver and this module and it works, no registration required.