Chowmain releases the ActronAir driver for Control4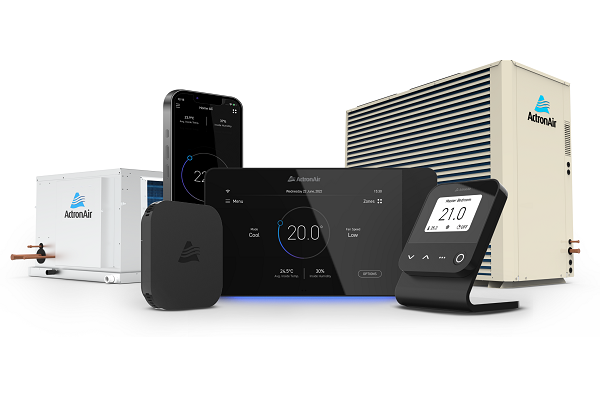 Chowmain Software & Apps releases the ActronAir driver for Control4 with compatibility also including the new ActronAir AIRES Inverter split ducted systems, slated for release on 1 October 2023.
ActronAir is an esteemed Australian company renowned for its excellence in crafting world-class air conditioning solutions and boasts an extensive lineup of dependable and energy-efficient products. Their offerings encompass wall-mounted splits, multi-head units, cassettes, low-profile ducted systems, split ducted systems and packaged units.
With an operating range of up to 50°C the AIRES introduces a suite of control and zoning options meticulously crafted to harmonise with the true Australian way of life. AIRES promises not only enhanced comfort but also substantial energy savings, reinforcing the peace of mind that accompanies a reliable and efficient comfort solution.
This Control4 compatibility encompasses a wide range of Actron Air HVAC systems including AIRES, Classic Series 2, Advance, Aariable Capacity Commerical and QUE, ensuring comprehensive support for your air conditioning needs.
Note: Integration to Control4 requires NEO and QUE-based controls to be installed within compatible ActronAir systems.
Highlight features of the driver include compatibility with NEO and QUE, bi-directional control and feedback, support for multiple AC systems as well as AC system zones, Control/Feedback, HVAC Mode, current temperature, setpoint, fan speed, zone temperature, zone state, zone setpoint (if supported), Quiet Mode (if supported) and Turbo Mode (if supported) along with schedules and presets.
ADVERTISEMENT

ADVERTISEMENT
ADVERTISEMENT

ADVERTISEMENT