Chowmain releases Dynasty Fireplaces driver for Control4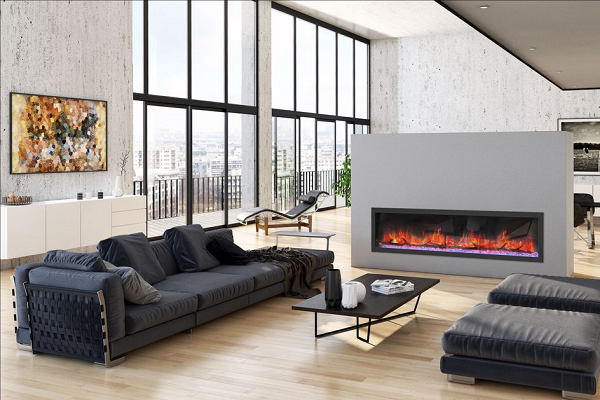 Chowmain has released the Dynasty Fireplaces driver for Control4 to build on Dynasty Fireplaces' strong focus on design and functionality, enhancing the look and feel of any home or commercial space.
Dynasty Fireplaces offer a wide range of electric fireplaces including traditional inserts, linear electric models as well as a variety of styles and finishes to fit any style, Dynasty Fireplaces is a leading manufacturer of high-quality, innovative electric fireplaces.
With Dynasty Fireplaces now Control4 compatible, functionalities available include bi-directional control and feedback, cloud-based integration, import of all Fireplaces from the customer account, On/Off control, Heater Level control, Top/Fuel Bed Colour adjustment and Adjust Flame Colour settings.
In addition, View Room Temperature and setting a target temperature in Celsius Fahrenheit along with Scheduling and presets of settings is also provided.
A selection of custom fireplace mantels, surrounds, natural stone furniture and other accessories are also available through Dynasty Fireplaces' company Cascadia Stone.
ADVERTISEMENT

ADVERTISEMENT
ADVERTISEMENT

ADVERTISEMENT