ATEN's open API facilitates integration with third-party controllers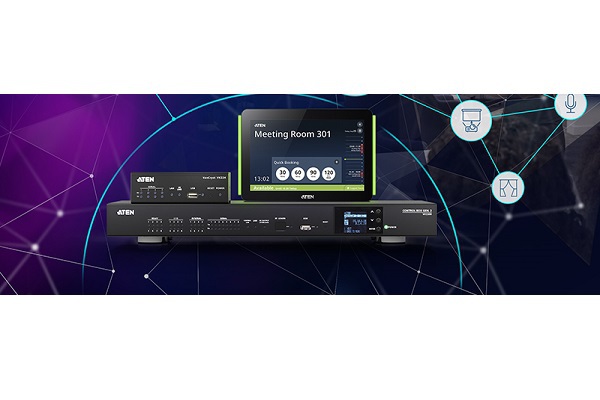 ATEN's Control System and Room Booking System has started supporting open APIs, enabling third-party controllers from providers such as Crestron, Extron and AMX to integrate with the system without the need for the ATEN Configurator Software (VK6000).
The open API facilitation will improve interoperability between different systems and devices, offering greater flexibility for customising and extending the AV system's functionality while spurring greater collaboration through the development of new applications and integrations.
With interoperable software that integrates third-party systems, including controllers and room scheduling systems, users can easily create new applications and integrations that leverage the capabilities of the ATEN Control System and ensure seamless collaboration.
For instance, third-party controllers, such as those from Crestron, can harness the benefits of the ATEN Control System which includes the expansion of control interfaces and the extension of reach over longer distances.
For the ATEN Control System, third-party controllers, booking systems and software can refer to the Telnet CLI document and use the ATEN open API to enter the required commands, thus enabling integration without the ATEN VK6000. This ensures communication with different systems without compatibility issues, paving the way for the creation of custom workflows. This capability is applicable to both the controller and expansion box series of the ATEN Control System.
Moreover, third-party controllers can leverage the TCP CLI document to retrieve and manipulate room status (available, reserved, occupied) within the ATEN Room Booking System, effectively performing a range of actions including check-in, check-out, release, auto-release, reserve and extend.
By tapping into the strengths of the ATEN Room Booking System, these controllers can offer a comprehensive solution for room scheduling with advanced control capabilities. This not only enables a straightforward procedure for complete space utilisation projects but also allows users to query room status and monitor user actions via CLI commands.
ADVERTISEMENT

ADVERTISEMENT
ADVERTISEMENT

ADVERTISEMENT