Chief launches Tablet Stands for health protocol solutions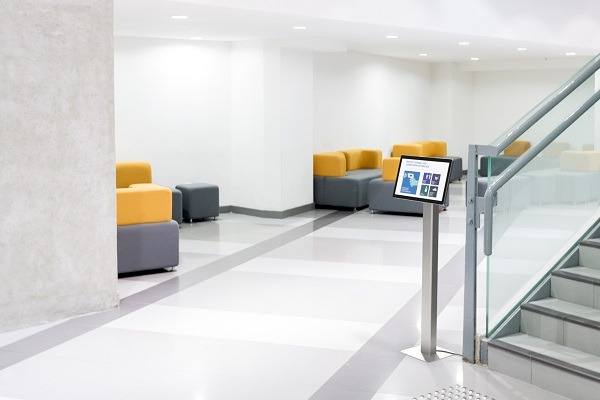 Chief, a Legrand brand, has launched its new Tablet Stand Series, designed specifically with health and safety in mind.
Offering both floor and tabletop stands, the series gives users the complete solution with an additional temperature-screening device that is ideal for businesses, workplaces, schools or other public spaces.
The freestanding mounting solutions support temperature-sensing, column-mounted tablets up to 10lbs or those with 75x75mm or 100x100mm VESA bolt patterns up to 15lbs. A universal design accommodates to a range of technology upgrades and the stands also come with built-in cable management, storage and complementary device management for installation flexibility.
The displays can also be tilted to adjust to a range of user heights while a lightweight design offers superior stability, making moving displays simple.
"Businesses are struggling to adapt lobbies, entryways and other spaces to accommodate health screening processes that are now necessary. Our goal is to foster confidence and safety as people return to offices, schools and all of the places where we work and play," Chief product manager Tony Caruso says.