CEDIA reveals APAC finalists for 2023 CEDIA Smart Home Awards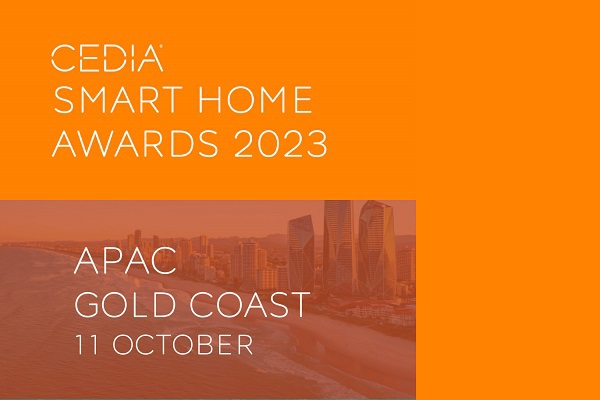 CEDIA has revealed its APAC finalists for 2023 CEDIA Smart Home Awards.
Judged by an esteemed panel of global industry experts, the CEDIA Awards program represents the finest residential projects of the year.
"The CEDIA Smart Home Awards are an important part of how we elevate the CEDIA message and preserve our members' legacy," CEDIA global president and chief executive officer Daryl Friedman says.
"I know our members feel proud to be listed among some of the greatest professionals in the field and find value in displaying their CEDIA Smart Home Award to clients and partners."
The 2023 CEDIA Smart Home Awards finalists in the APAC region include Argus Technologies, Denote PTY (Ltd), Experience One Smart Home, Gold Class AV, Kayder, Liquid Automation, McCormack Concepts, Nisi Group, Ryelec Automation & Energy, Sentiment Electronic Trading Company, Wavetrain Cinemas, West Coast HiFi East Perth and Zene Private Theater.
CEDIA received significant interest in the 2023 program with submissions reaching their highest since 2018.
The CEDIA Smart Home Awards ceremony in the APAC region will be held at the CEDIA Tech Summit & Conference, Gold Coast on 11 October with a pre-event drinks reception starting at 6.30pm.
Those interested in attending the event can submit their information via this link.
For more information about the CEDIA Smart Home Awards, visit this link.
ADVERTISEMENT

ADVERTISEMENT
ADVERTISEMENT

ADVERTISEMENT