CEDIA APAC Awards 2020 – Best Lighting System – Boutique AV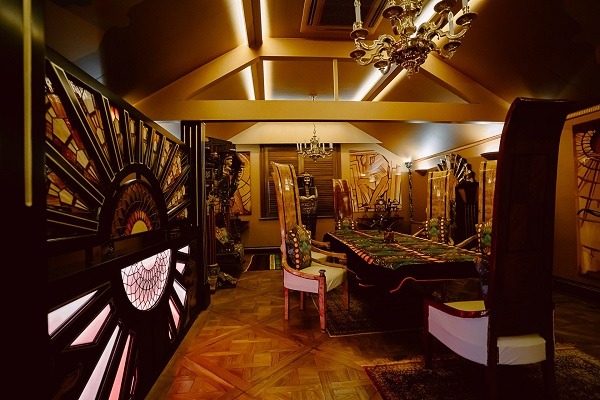 Boutique AV describes the work that went into the lighting system here:
We had a unique opportunity to bring the room to life through creative unseen lighting concepts. The design, installation and specialised programming played a significant role in the room's appearance and ambience.
"Being a heritage-listed home, we needed to use traditional style light switches to keep the clients switching uniform. To make these a part of the automated lighting system, we connected the light switches to contact closures so the client could operate any light or scene the client requested.
"'Mrs. Client' was very keen on having an immersive 'colorful lighting feature' to be used as in some areas of the room within our Art Deco design. As Mrs Client didn't want to be left with the same colors every day, she asked if we could make it a bit animated and interesting. We chose MA Lighting for this application, as it is second to none in terms of its programming capabilities. This is a system that is generally reserved for running Olympic Opening ceremonies, or the Superbowl halftime show, but has the ability to scale down to a smaller application like ours.
"The system has a variety of lighting shows stored for the media room that run each night automatically, also allowing favorites to be selected from the iPad interface. The building façade lights also run every night, and have specially scheduled shows with the Media Room for Easter, Christmas, and NYE, along with exclusive shows for Summer or Winter months."
This room also won the CEDIA Award for Best Media Room, Level II (Asia Pacific); Best Documentation and the Global Award in its category.
EQUIPMENT LIST
2N
Acti
APC
Apple
Art-Net
Bitwise
Blustream
Cool Automation
Domotz
Foxtel
Hikvision
Integra
Leviton
LG
MA Lighting
Sennheiser
Sonance
Sonos
Ubiquiti
VeraEdge
Windows PC