CEDIA APAC Awards 2020 – Best Integrated Home Level II ($150,000 to $350,000) – Boutique AV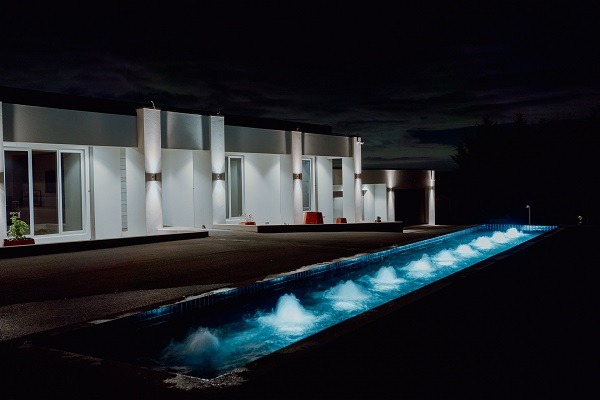 This project started with a conversation about changing a room into a dedicated home theater — and turned into a much larger project. The Boutique AV team says, "Through a full in-depth discovery, we were able to connect with our clients and understand their day to day lifestyle patterns holistically. Designing and creating solutions for them was genuinely a pleasure as they implicitly believed in our technology solutions." Charged with a complete home integration project, Boutique AV created this award-winner.
There's quite a bit of voice control at work here, with simple commands tuning the lights, shades, gates, HVAC, and entertainment options. The audio/visual distribution here is extensive, with 10 interior and one exterior zone of sound and 12 video zones. No less than 80 circuits of lighting – some in key areas controlled by motion sensors – and 34 roller blinds are integrated into this home.
Security, networking solutions, and even irrigation are just some of the other systems that make this project special, but what's most striking are the details that make this home a haven. For example, note what happens in the bathrooms:
"Towel rails are programmed to turn on before and after shower periods to warm and dry towels. Heated flooring in the bathrooms are programmed on schedules to be warm during morning and evening shower periods during winter months."
Here's a sample of what the CEDIA judges had to say about this project:
"Excellent documentation, with intuitive, easy-to-use manuals that are critical in this type of installation."
EQUIPMENT LIST
APC
Apple
Bitwise
Clipsal
Cool Automation
D-Link
Foxtel
Generic
Hikvision
Inner Range
Integra
iPort
Just Add Power
LG
Luxul
Microsoft
MK
Oppo
Samsung
Smart Voice
Sonance
Sonos
Sony
STICK
Tap Link
Ubiquiti