CEDIA APAC Awards 2020 – Winner of Best Documentation – Boutique AV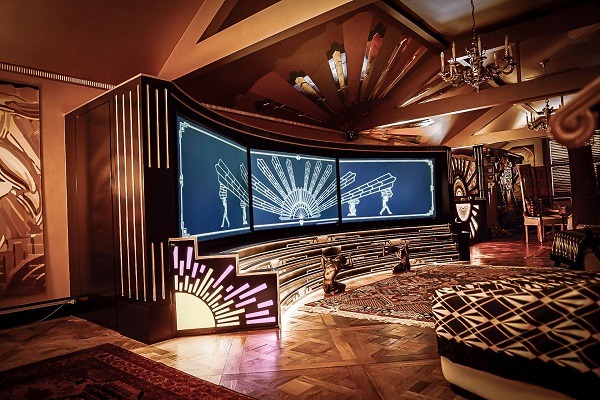 This brilliant system won the CEDIA Award for Best Media Room, Level II (Asia Pacific); Best Lighting and the Global Award in its category.
Simply put, it's the best in the world.
And for a project of this scale to come to fruition, the attending documents have to be incredibly thorough and precise. Every member of the team needs to understand where the project's headed at any moment during the process, and great documentation ensures a smooth build.
This room's a part of a heritage home – a home that couldn't be visibly (or sonically) affected by what was happening inside when it came to the installation. It's incredibly complex, with spectacular lighting effects, a fantastic equipment rack that's cleverly hidden, three displays that can operate independently or in unison, a sound system that includes headphone audio should different members of the family be consuming their own individual content choices at once and a user interface that's completely "friction-less."
Documents for a room like this serve two purposes (and need to meet two criteria perfectly).
First, they're a guide for troubleshooting or upgrades. Can anyone – even someone other than the firm behind the original work – walk in and understand what goes where? How a screen gets its signal? Where an amplifier gets its power?
Secondly, the documents are literally an asset should the home ever change hands, just like custom cabinetry or a fine marble floor. The documents have value in and of themselves beyond their mere instructional functions – they're literally a concrete part of the home.
EQUIPMENT LIST
2N
Acti
APC
Apple
Art-Net
Bitwise
Blustream
Cool Automation
Domotz
Foxtel
Hikvision
Integra
Leviton
LG
MA Lighting
Sennheiser
Sonance
Sonos
Ubiquiti
VeraEdge
Windows PC