Blustream makes its mark at Infocomm India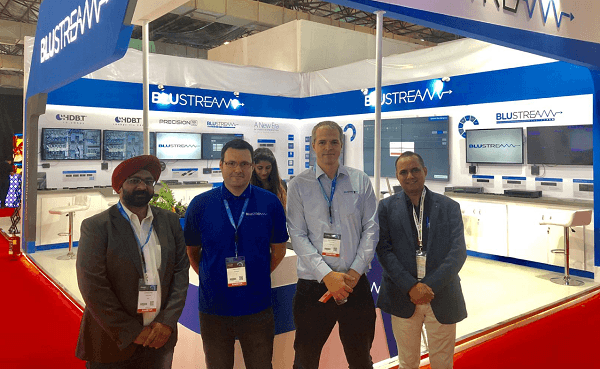 Blustream exhibited for the first time InfoComm India last week. The show took place in Mumbai and also gave the company the chance to launch its next generation 4K Video over IP solution.
The IP200UHD extender boasts a range of new hardware and software features and, combined with the ACM200 control module, promises to deliver unrivalled installation and consumer experience.
The IP200UHD's additional features include audio breakout on the transmitter and KVM connectivity which adds particular value in the commercial environment where PC control or distribution is required.
However, the real next generation features are in the ACM200 control module which includes auto detection and assignment of extenders, independent audio, RS-232 and IR routing, interactive switching using Drag and Drop TV and a host of advance video wall configuration settings.
Blustream product manager Toby Leader says: "In addition, all of this can now be achieved without even touching a laptop. The ACM200 hosts the latest software and all the configuration settings so the system can be configured and controlled from any mobile device."
Blustream country manager for India Jaswinder Mann says they have been working with distributors across India to plan the effective launch of the company into this important market.
"After we hosted several regional launch events this summer it made perfect sense to culminate this with a strong presence at InfoComm in September. The response to Blustream has been amazing so far and we hope this continues as the brand establishes itself further in this important market."