Biamp extends reach of crowd mics to remote audiences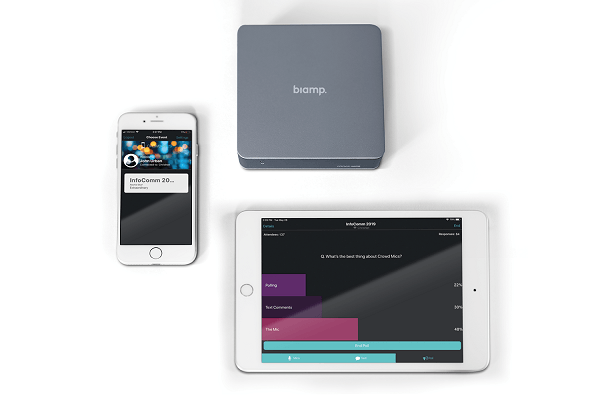 Biamp has launched the Crowd Mics online at ISE 2020, a collaboration solution that aims to create experiences between presenters and audience members. It transforms every smart phone into a personal microphone and interactive response system through the free app.
Both the attendee app and moderator interface will be translated into 20 different languages to make it more accessible.
"Clear communication and engaged audiences are critical to successful events, but until now there hasn't been an effective and meaningful way for remote attendees to participate," Biamp executive vice president of corporate development Joe Andrulis says.
"Crowd Mics Online draws remote attendees more deeply into the event by allowing them to participate as fully and as easily as the attendees in the room."
Designed for presentations, lectures, panel discussions and other live events, attendees can connect on a personal level while moderators always have full control over the conversation. Since smartphones become a microphone for audience members, the Crowd Mic's host device can let anyone ask questions.
The broadcast ability of Crowd Mics Online also gives people the ability to send messages to the host or get involved with a live poll.