Biamp expands with Audioprof and Apart Audio acquisitions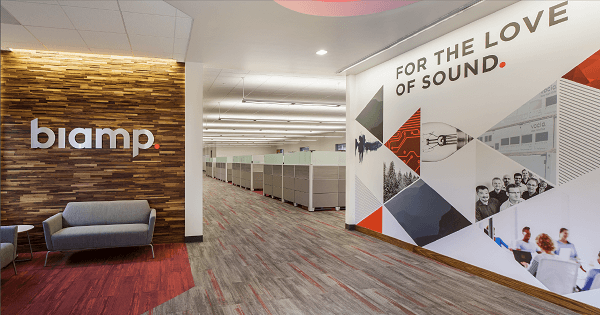 US AV company Biamp has announced the acquisition of both Audioprof Group International and Apart Audio.
Audioprof Group, which is the parent company of Community Loudspeakers, is based in Pennsylvania while Apart Audio is headquartered in Antwerp, Belgium. Apart was owned by 3d Investors from Ghent, Belgium.
Community Loudspeakers was founded in 1968. It recently introduced its new L SERIES LVH-900 Beamforming Venue Horn.
Apart Audio provides audio solutions for small and mid-size venues including retail, food service, education, and small offices. Initially focused on the European market, it entered North America in 2018.
These acquisitions come just seven months after Biamp acquired Cambridge Sound Management.
Biamp president, chief executive and co-chairman Rashid Skaf says that building a comprehensive line-up of speakers has been one of his priorities as they move to position Biamp as a full line provider of professional AV solutions.
"Acquiring Apart Audio and Community Loudspeakers was my preferred route to accomplishing that quickly with incredibly strong and respected brands. The many products added to our portfolio give us powerful positions in several key growth markets for Biamp, most notably retail, hospitality, restaurants, stadiums, and outdoor venues. With this move, Biamp has clearly established itself as a leader in the pro AV market."
Apart Audio chief executive Kris Vermuyten is delighted to be joining the Biamp family, saying he believes they are now part of one of the strongest and most respected AV Solutions providers, offering best in class solutions to channel partners and end users.