AVer cameras receive Zoom certification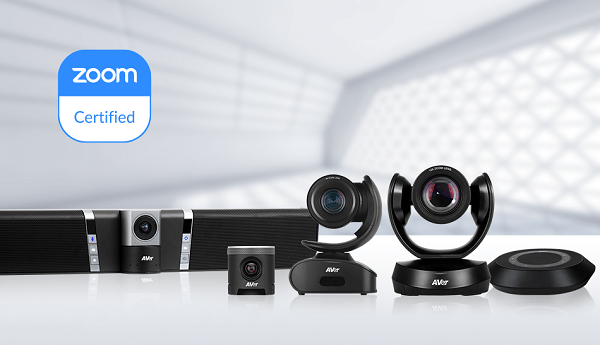 AVer has announced that its CAM520 Pro2 Conference Camera and VC520 Pro Conferencing system have been granted official hardware certification by Zoom.
The cameras' advanced technology and plug-and-play capability are a perfect match with Zoom.
Before approving the CAM520 Pro2 and VC520 Pro2 for official certification, Zoom put it through stringent lab tests to verify its imaging quality and ensure that its intuitive features can be seamlessly integrated with the Zoom platform.
End users who pair the CAM520 Pro2 and VC520 Pro2 with the Zoom platform can enjoy a highly efficient conferencing experience in mid-to-large rooms. The CAM520 Pro2 pairs with the Zoom platform for a truly efficient conferencing experience in mid-to-large rooms. Both solutions deliver smooth pan/tilt/zoom (PTZ) camera movement complemented by a powerful 18X total zoom lens.
Embedded AVer's advanced SmartFrame that uses body detection technology to automatically fit all meeting participants comfortably on-screen. When the number of participants changes the camera adjusts automatically.
Users can also set up preset areas in the meeting room, and the camera will automatically track presenters in those areas. These efficient AI features work even when meeting participants are wearing masks, spaced out up to seven to 10 meters away from the camera, or presenting a side or back profile.