AV leaders to launch SAVe at InfoComm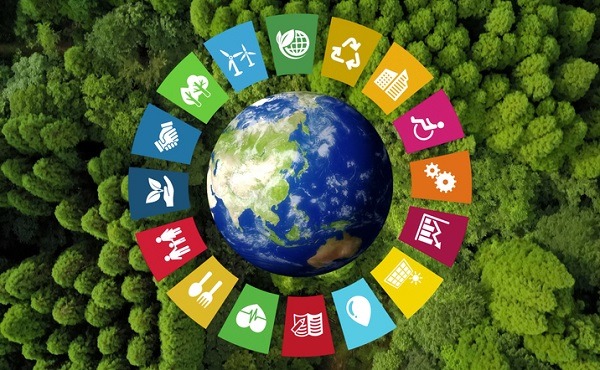 Legrand AV will be hosting SAVe at its InfoComm booth for a special presentation on Wednesday, June 6 and Thursday, June 7 at Noon about bringing the 2030 Sustainable Development Goals to the AV industry.
They will gather to launch 'Sustainability in AV (SAVe), the first industry-wide U.S.-based organisation to bring stakeholders in the AV field to take concerted action to achieve the 2030 Sustainable Development Goals (SDGs).
"Let's be honest," says Christina De Bono, founder and president of SAVe, "the AV industry has been part of the problem. But it's equally true that we can help drive the solution. SAVe exists to harness our ingenuity, imagination, and commitment to ensure a sustainable future for us all."
The rapid pace of AV technology development means that products are being replaced in increasingly shorter cycles, which leads to serious environmental consequences. In 2019, over 50 million tons of e-waste – including displays, cables, power supplies and other AV equipment – was generated in North America and Europe. This number has increased 21% over the last five years.
In the meantime, the clock is ticking. Less than 20% of used electronics are formally recycled. The industry has no unilateral process, system, or policy to deal with where the equipment goes at the end of its life cycle.
"The status quo cannot continue," adds Christina, "From climate change and environmental degradation to poverty and inequality, the challenges we face are profound, diverse – and getting worse. We must address them as nations, as individuals, and as businesses before it's too late."
Focusing on sustainability directly benefits the health of AV businesses by better positioning the entire industry to address new market opportunities, reducing exposure to a variety of business risks and strengthening the very foundation of the economy. By its very nature, the AV industry is well-positioned to make substantial progress in areas related to responsible waste management, life cycle carbon emission reduction, and reduced energy usage.
SAVe provides a vehicle for the AV industry to achieve sustainable development and serves as a bridge to other industries, NGOs and partner organisations who share the conviction to take urgent action to preserve the health of the planet, communities and people.
SAVe has launched "SAVe Certified", a certification program that enables AV companies to develop a sustainability plan using an assessment tool to identify ways to advance sustainability.  A demonstrated commitment to sustainability is a powerful selling point to customers and SAVe certification tells our customers that we are part of the solution.
SAVE: A Second Life is a program to give AV equipment a second life at the end of its first one by donating it through a network that SAVe has established with a network of non-government organisations and higher educational institutions.