Australian Monitor launches WPBT and WP-BREAKOUT Bluetooth solution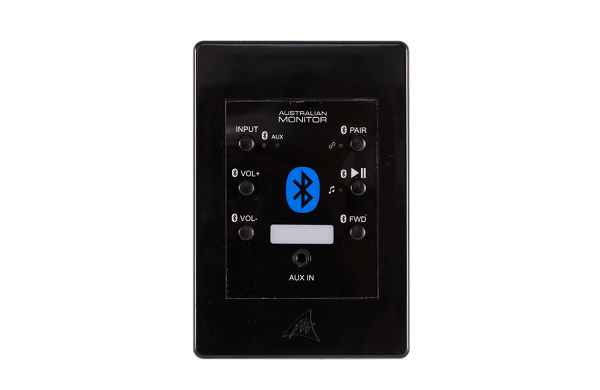 The WPBT and WP-BREAKOUT is Australian Monitor's Bluetooth audio wall panel solution for commercial install applications.
The WPBT wall panel features a Bluetooth v5.1 receiver as well as a 3.5mm auxiliary input for non-Bluetooth devices. It can be programmed via a PC application to customise the Bluetooth settings and can integrate into any audio system.
Key features include:
built-in Bluetooth receiver
3.5mm auxiliary input
dedicated Bluetooth media control buttons
programmable settings via USB-C and a PC application
outputs balanced analogue audio in either stereo or mono mode
available in black and white colour options or can be further customised using third party cover plates.
In addition to the standard black and white colour options, the WPBT is compatible with HPM VIVO cover plates, available in 14 colour options, for unique commercial interior fitouts.
The optional WP-BREAKOUT accessory unit provides a contractor friendly way to power the WPBT and convert the balanced audio to unbalanced. Capable of supporting up to two WPBT wall panels it provides a fast an easy installation package.
The WPBT and WP-Breakout solution from Australian Monitor provides a commercial grade Bluetooth solution for a wide variety of applications.